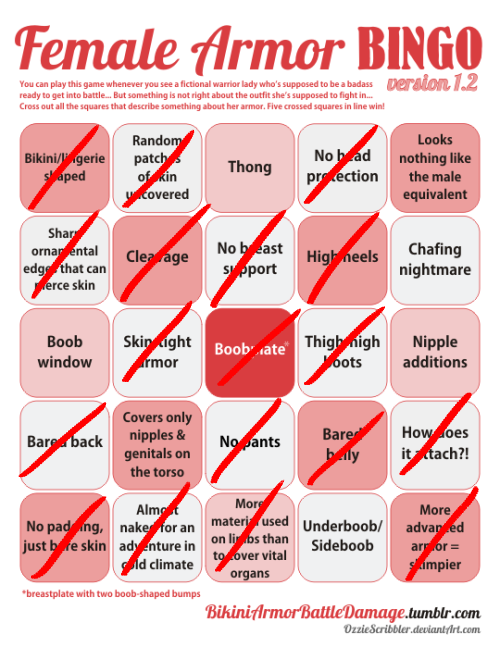 @thegreqtlilac​ submitted (and Ozzie bingo'd):
To be completely honest, Summoners War probably has way worse cases of terrible female armor if you go through their monster collection, but what's worse about this one is that she is the reward for getting through the second scenario area of the game, which means EVERYONE has her, so you have to see this monstrosity all the time. 
I always feel so weird about the clash of chibi AND "sexy" aesthetic. Trying to have a cake and eat it too.
There's really not much to add about the costume itself, other than this being too painfully generic to even register. BUT it did strike a rare diagonal bingo, so congrats to Summoners War, I guess?
I am sorry for all the players who are subjected to multiple copies of this running around inside the game. 
Thank you for the submission! 
~Ozzie