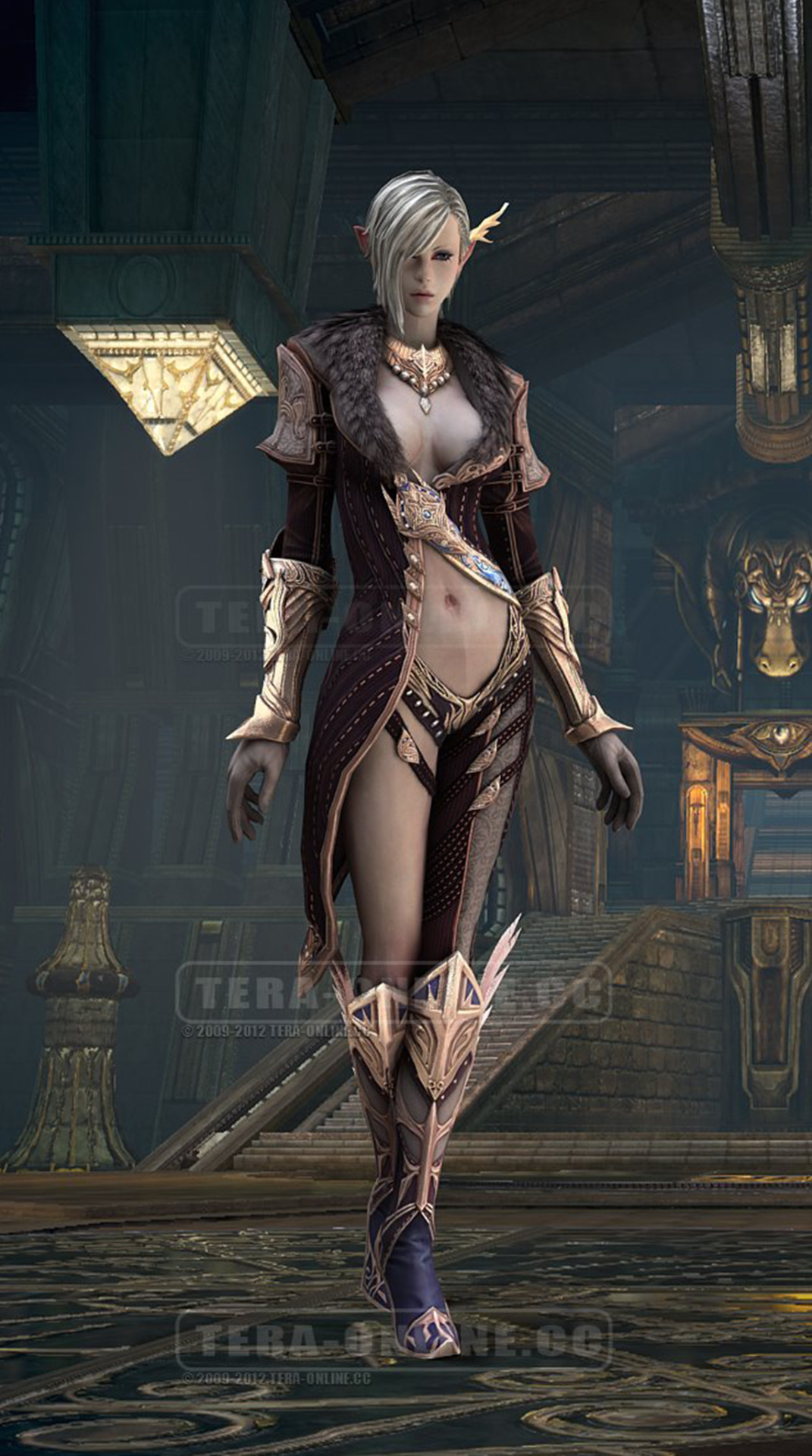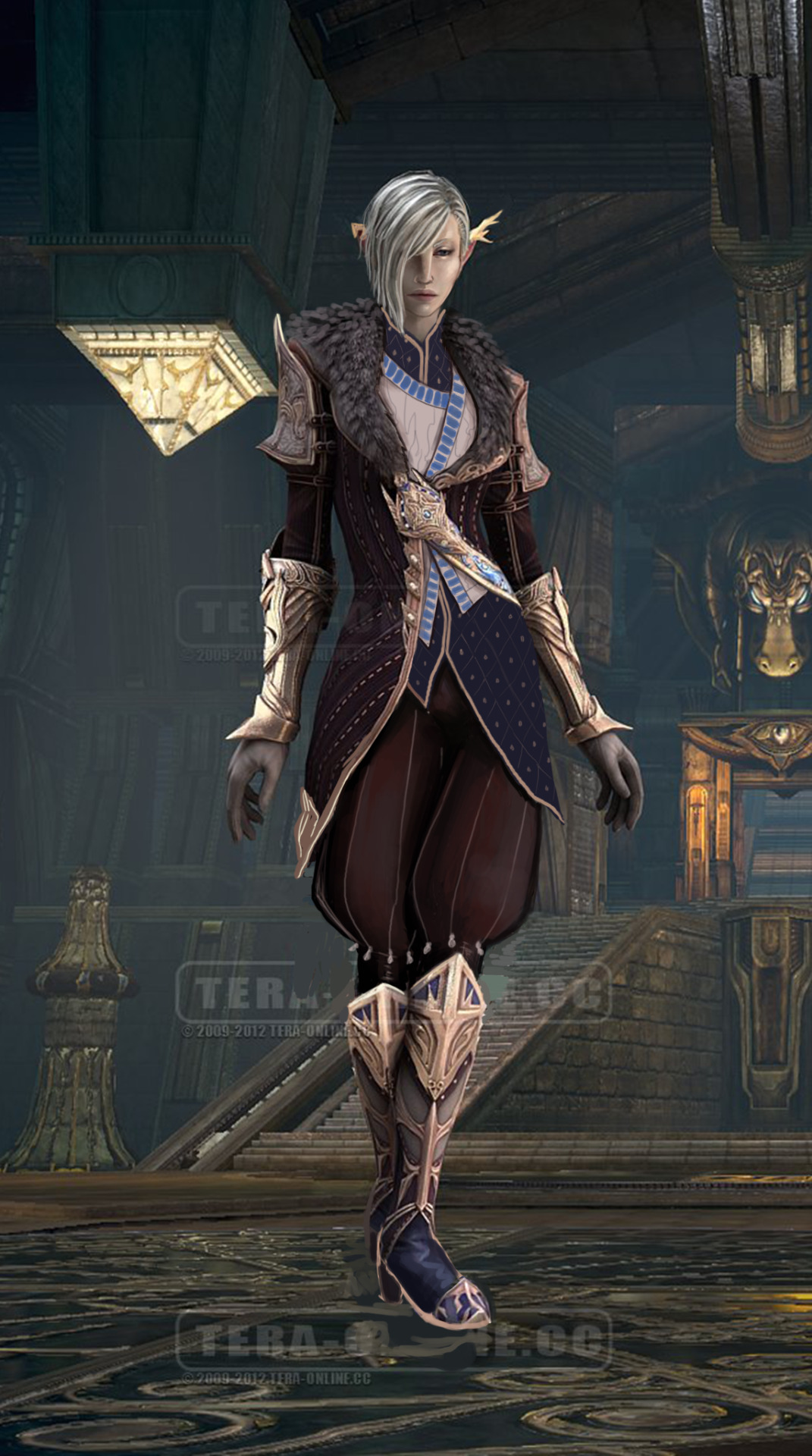 Wrestling with TERA's anti-fashion Part 2
Yikes.
So I decided to challenge myself yet again by picking this number. Back in an older post on TERA, I talked about how some of the armor designs are good designs for runway fashion, and I think the high elves, which is what this lady is, embody that most of all. I think each race has their, like… fashion niche? Like the demons are all Victoria's Secret angels, ironically. And we don't talk about the children with animal ears.
(And because I needed to fill in all those little details, I didn't have time to do the back of her :(. )
I started with the face as usual, because I honestly hate the original in this regard… Like, what is with this Stock 3D Model face?? I tried to make it less human-looking since, you know… she's not a human. (I kind of ripped off Dragon Age 2 in this regard, I guess.)
And then I changed…. everything else, as usual. Poofy pants, a whole 3 layers of shirts, and shoes you can actually walk in, we've got the whole package. I tried to make the shirt patterns work together, but I think I was a little overzealous… I also ran out of ideas. Oh well.
Hopefully my redesign still looks more like actual cloth armor than that big empty void of skin.
-Icy