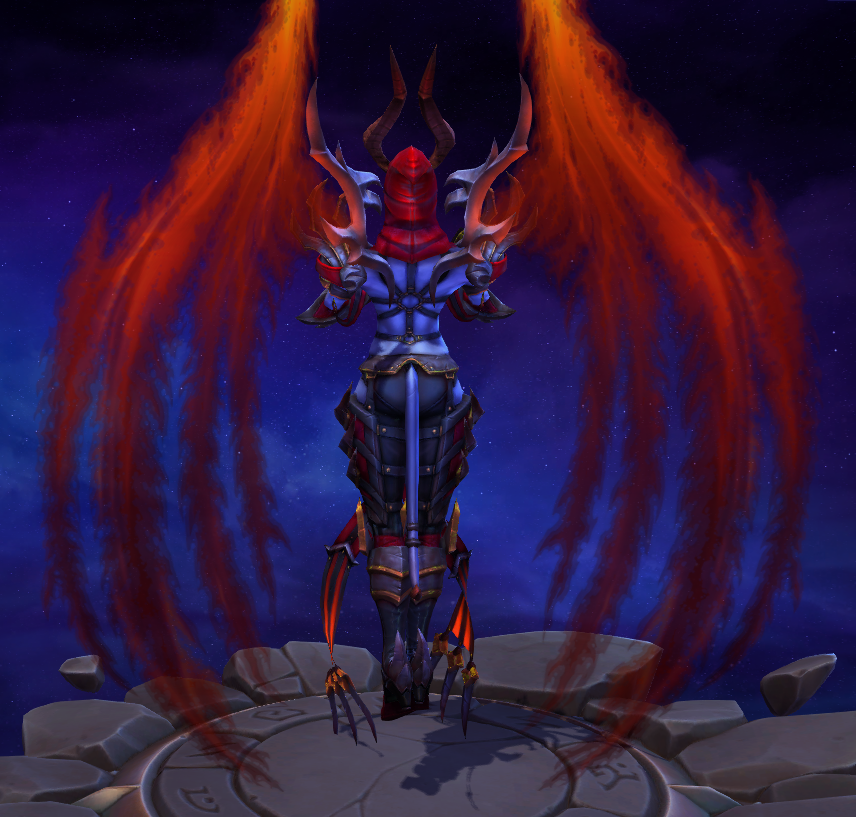 Sooooo….. this is a thing.
This the Demonic skin for Aurelia, an angel character in Heroes of the Storm. She normally looks like this:
So of course when she becomes a demon (or almost, according to the backstory blurb), she wears an S&M outfit, cause that's what demons are about? Where's my S&M Azmodan skin, then, Blizzard?? 
The closest a male equivalent outfit gets is the Demonic Imperius skin, where he shows off his abs but unfortunately doesn't wear a leather harness.
At least he wears hot pants, but at the same time, he gets, like, a legitimate chest piece. Auriel is getting a nip slip the second she casts anything, assuming angels have nipples. Imperius also has an actual demonic appearance about him, whereas Auriel is just a Hot Chick with red wings. The fact that none of the angels have faces only makes it worse with her design.
Ugh. It's such a shame, they could have made her actually scary-looking, but we can't have that. After all, even an alien insect queen has to have a hot skin.
-Icy