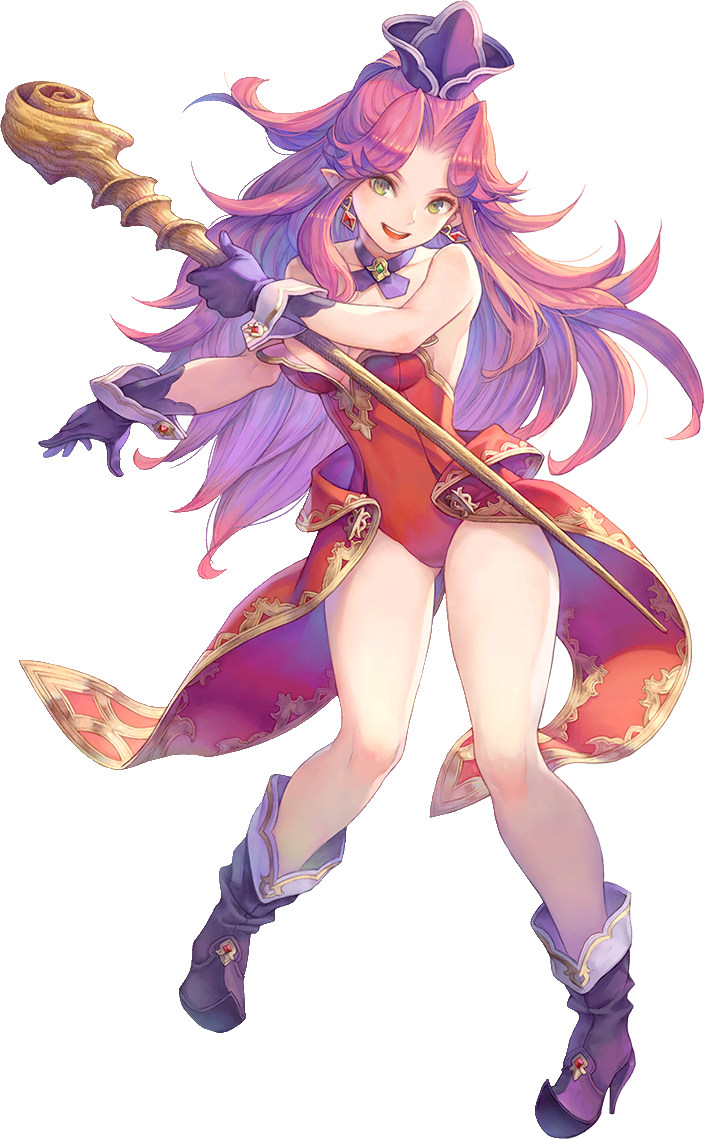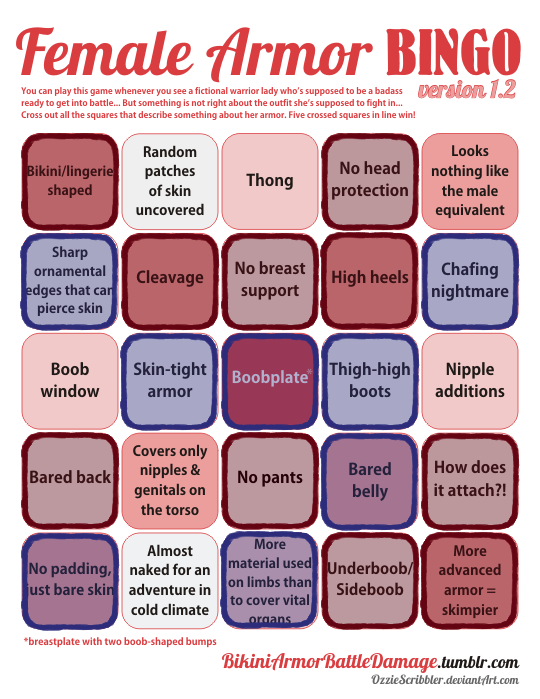 earth-to-dragons submitted (and Icy bingo'd):
Could you guys cover something about Angela in the new Trials of Mana game? Ive been playing it but its honestly difficult just because every time I look at her outfits it makes less sense! Although I dont think Riesz is any better…
A spell-caster lady in a video game who dresses for the beach? It's more likely than you think! This is from the recent remake, where you would think the developers would want to modernize their designs. 
You would think.
The red is her original outfit (pictured above the bingo), which is apparently the outfit a magician from a cold country wears (even though it's in magical spring, but it's still described as cold). The blue are added in from her worst class option… the magus.
Why have nice things when you can cry over the sympathy pains of imagining scale mail on your crotch?
-Icy