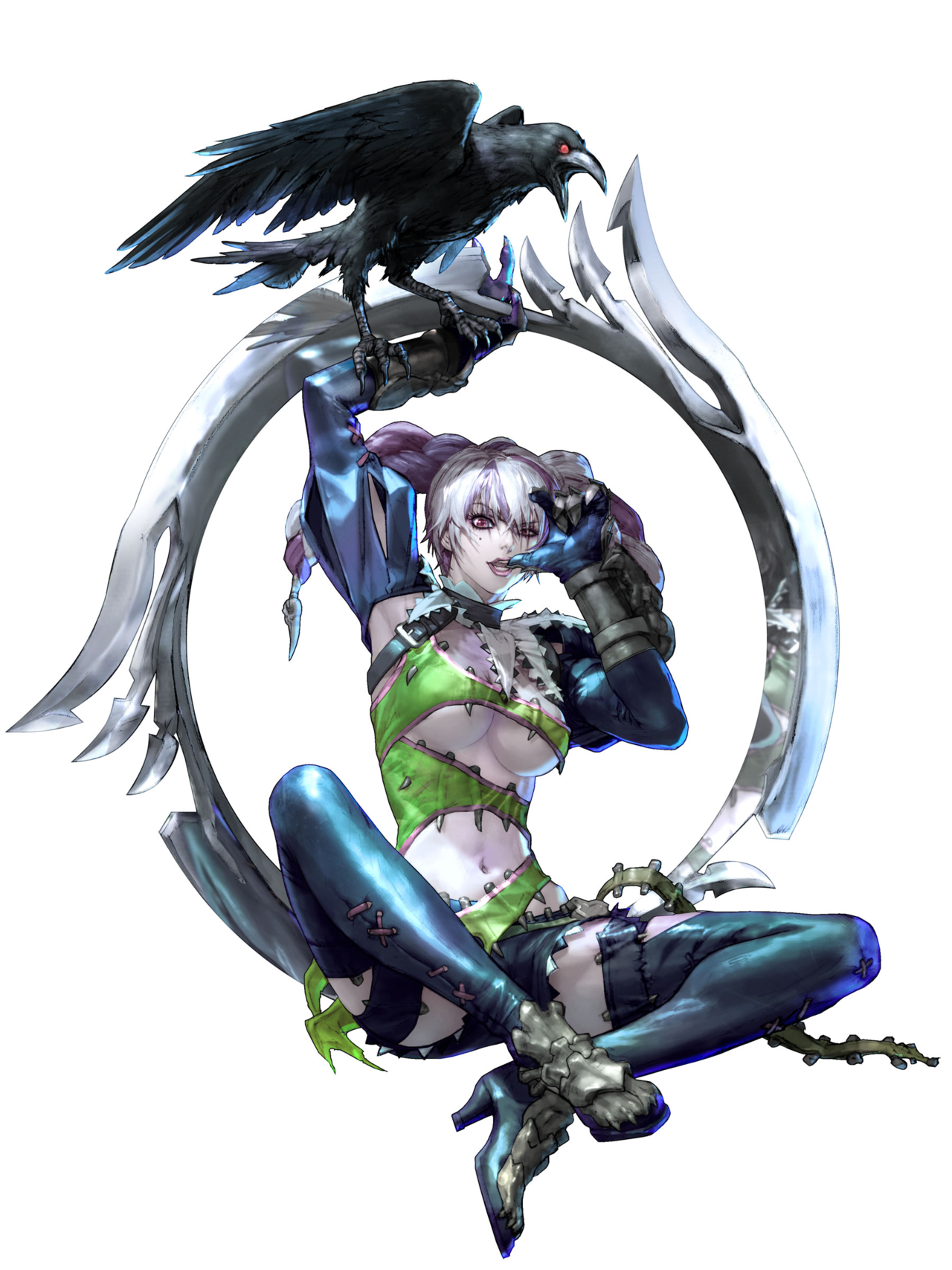 @bikiniarmorbattledamage has now done two redesigns of this version of Tira from Soul Calibur so I decided to take a stab at it. While this is my first time doing this type of redesign/paint-over I think it turned out pretty well. I decided to lean into the jester look for her clothing while also incorporating the bones from her original design. I like that she ended up looking somewhere between a jester and a witch.
This is so cool! Thank you for @-ting us! 
I think it speaks both to what garbage the original is and how much lost potential Tira has that each of us came up with completely different fix for this un-costume.
Hope Icy doesn't mind, but I think you managed to solve Tira's wardrobe problem in the most cohesive and creative way out of us three, @j–mno-art. I really love the jester/witch look, the bone detailing, her hairstyle and the little cape. 
~Ozzie 
The hair and the bone details are bomb. Personally, I still think that the Bird Connection could be expanded upon to add some texture variety with the feathers and whatnot, but that's mostly detail stuff. She definitely looks way better than the original, now that she actually has a design, rather than just Underboob.
Maybe one day we'll all take her Soul Calibur 6 design to the livestream, cause that "shirt"…… Yikes.
-Icy