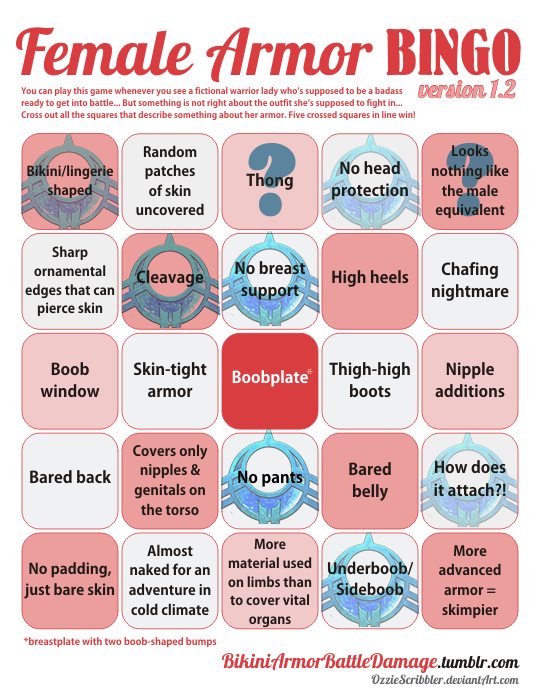 One of these things is not like the other~
Definitely not a high-scoring design, but it's still baffling enough that I wanted to showcase it. This is Clery the cleric high priestess from a recently-released JRPG named Azure Saga: Pathfinder (as the logo says). 
Besides the lack of pants, or even a skirt really, and the top ripped off from another franchise with Pathfinder in the name… it's just not cohesive as a design? It isn't even an aesthetically-pleasing excuse for cleavage. 
We seem to have feathers as a motif, but it's like it got forgotten halfway through. There's no consistent shapes aside from the (apparently) holy symbol, except then there is a different symbol on her shoulder. And the "how does it attach" square is marked specifically for that pauldron being hot-glued to her skin, presumably. (In her in-game sprite, her sleeve is attached to it and it looks better, even though it still wouldn't be useful as armor without further support.)
At least she's not wearing heels, but her boots look like the last thing to be designed, when they had no ideas left.
On a positive note, this might make good livestream material, along with one of the other lady characters in this game:
Oh no, is that a Green Archer Lady??
-Icy