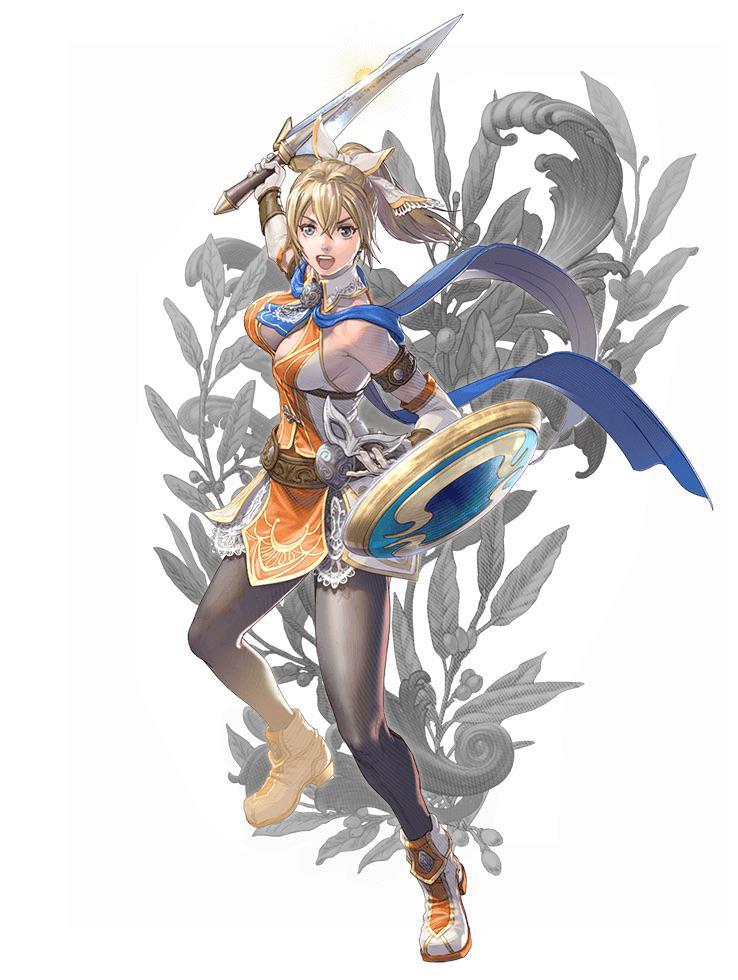 Soul Calibur, as always, happy to disappoint with generic skimpy female outfits, this time for Sophitia's sister, Cassandra Alexandra.
Sadly, not every character named Cassandra can be awesome and designed with attention to detail by the artists. 
And in case you guys doubted whether this should even count as sexualized or if the cleavage is that bad, the reveal trailer leaves no doubt over what the boob emphasis is for [spoiler alert: it's jiggling]: 
Not an impressive bingo score, but she gets a sideboob count and half a point for those feeble tights as "no pants". Sparing her from "high heels" count, as the shoes look relatively reasonable, comfortable even.
Reminder that this is what she looked like last time she showed up in the franchise, making the new design an "improvement" just over a tiny technical margin of covering a few square inches of skin more: 
Since they already decided to give her a new ridiculous costume, why not go all out and consider butt armor, to match her signature butt attack? 
~Ozzie