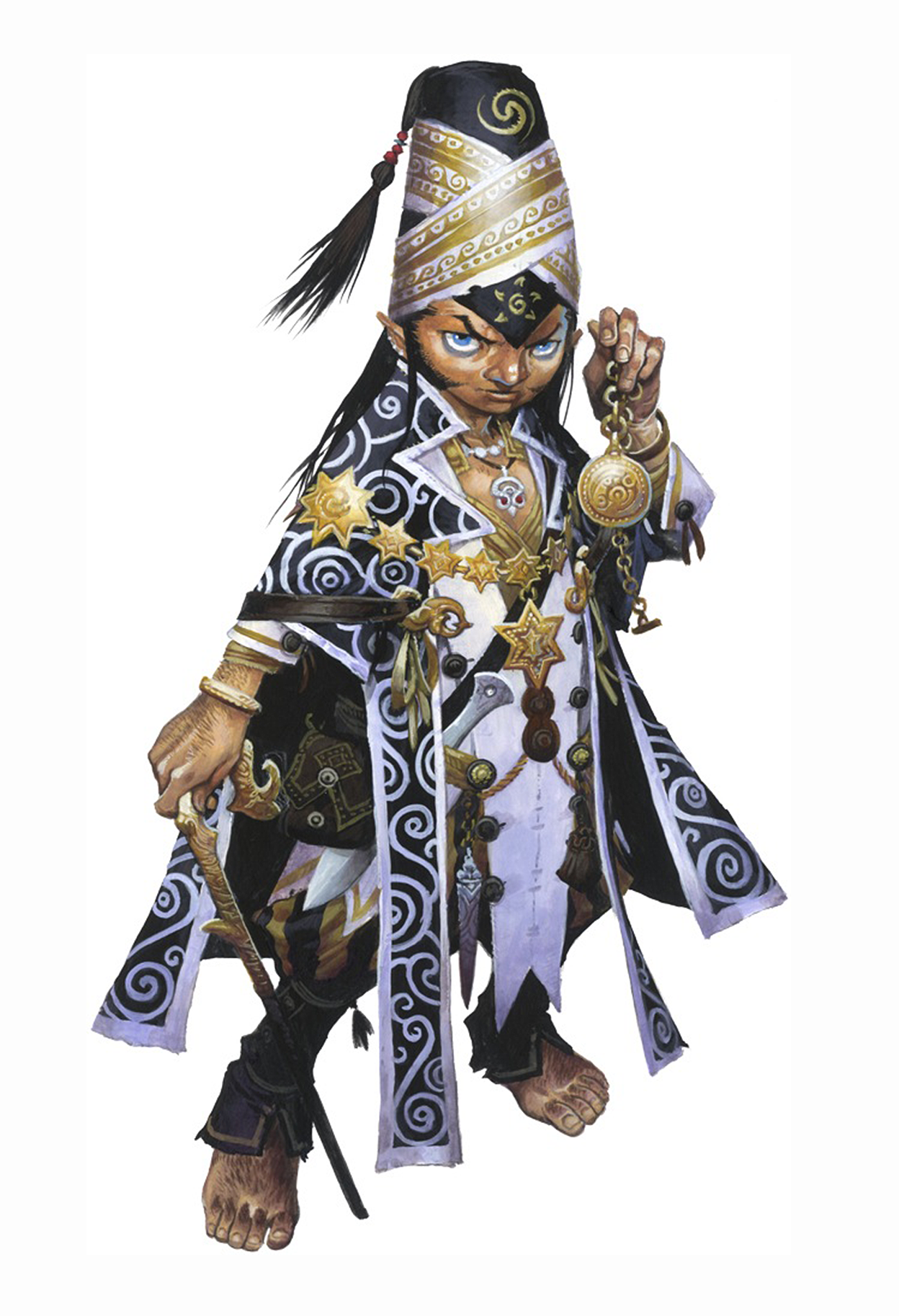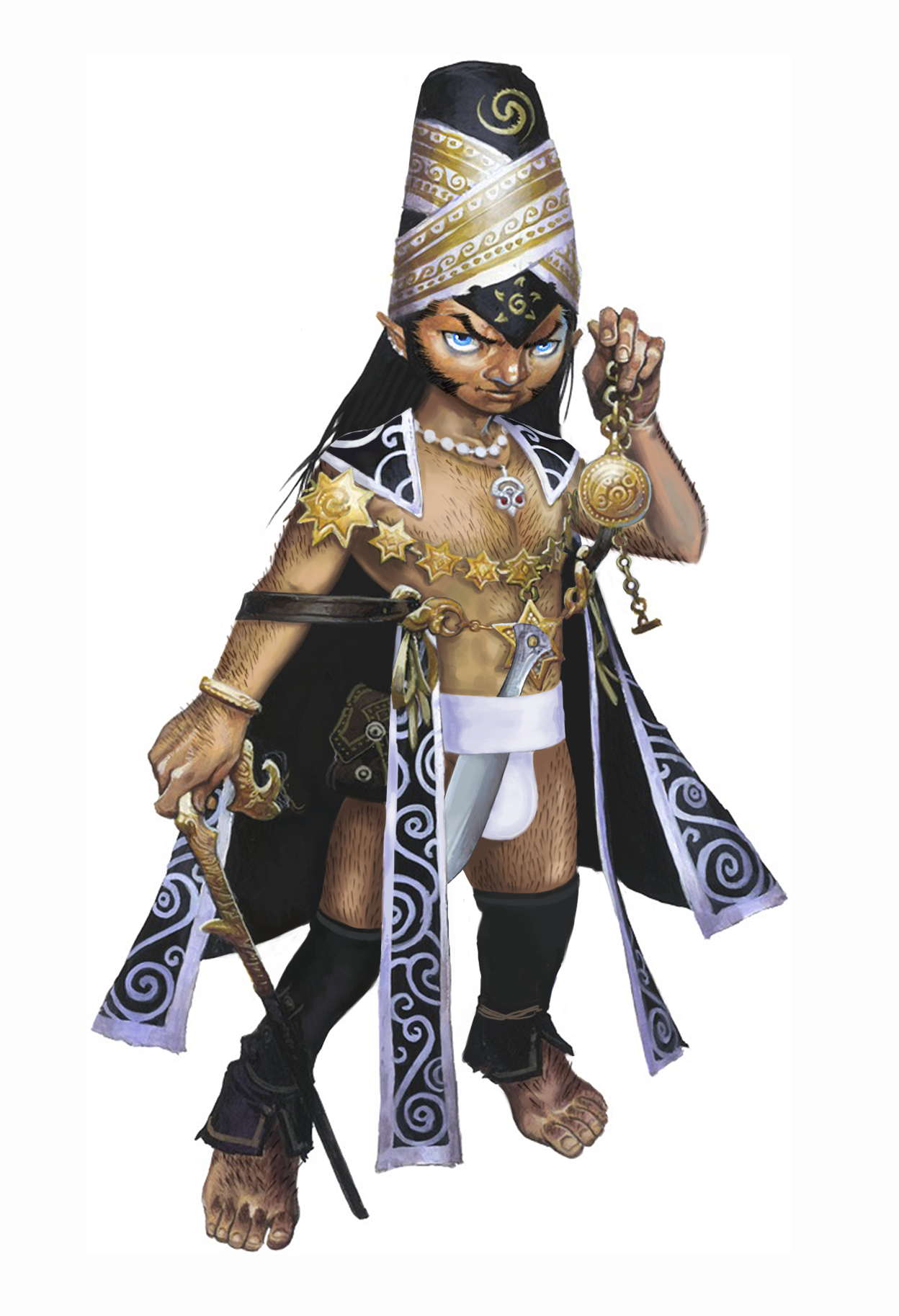 Abfinder, Part 2: Meligaster
I obviously had to go for a charisma-based iconic character (so I could give them a Very Big Charisma) and my favorite class happens to be the mesmerist, so here we go: the iconic mesmerist, Meligaster. Mesmerists use manipulation to get their way, so it's strange that the original design for Mel here is so prudish. So I decided to fix that.
I ended up getting rid of almost all of his clothes. I left the fancy chain so that he can hide his nipples and flash them strategically when interacting with people. I also made sure to give him a good amount of body hair, since he's a halfling.
There are a lot of more subtle changes I did to empower him further, like giving him invisible high heels (the epitome of empowerment), adding to his facial hair, and making his eyes pop a bit.
I definitely had a lot of fun working on this, as a Pathfinder player who knows the lore. I'll definitely be informing my fellow tabletop friends of this New and Improved Mel.
-Icy