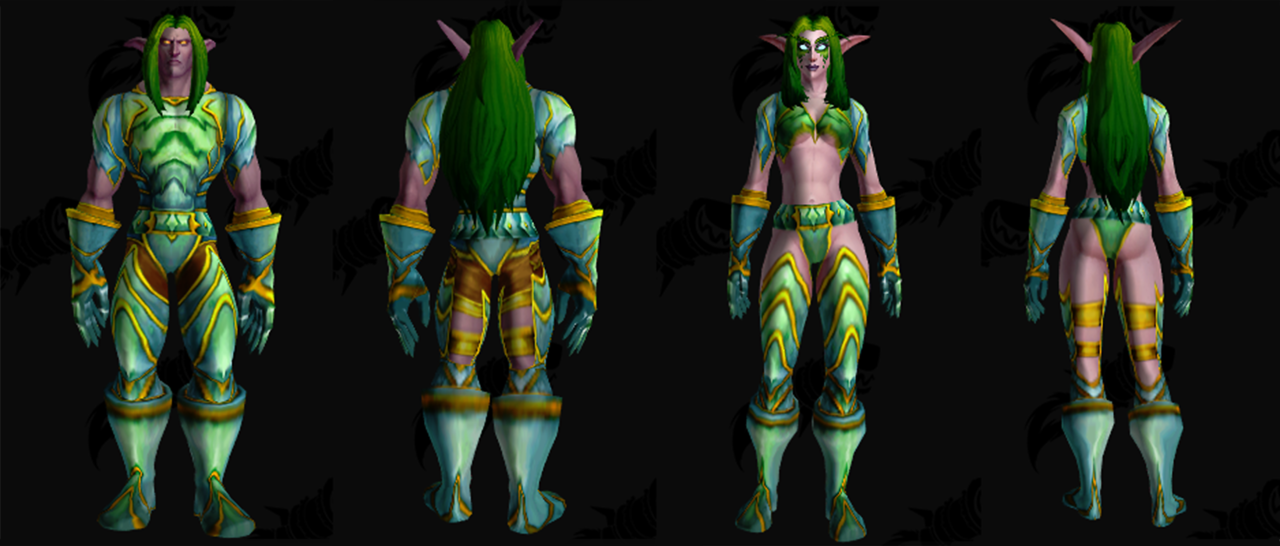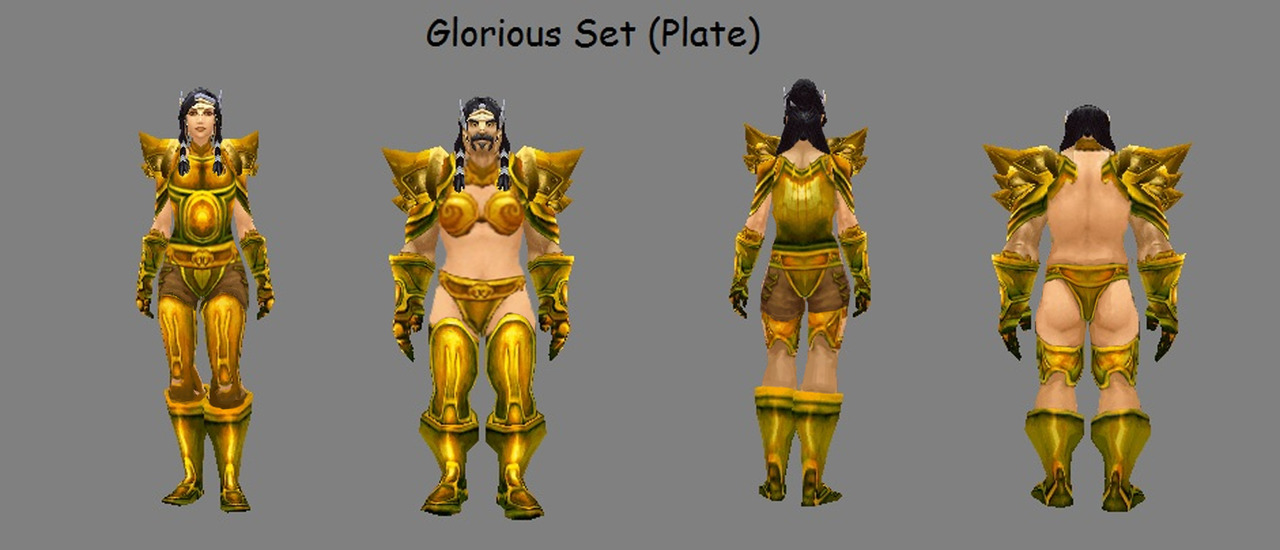 WoW Armor Switch
Like with Saint Seiya Online and Riders of Icarus before, we subjected some armor double standard in Blizzard's MMORPG classic to a switch of designs between genders. 
After all, if those are supposed to be exactly equal in function, then why not make the dudes show off their flesh? 
Jade Set
This was a relatively laid-back stream. I was actually pretty surprised that we had not tackled WoW in a stream before! I ended up picking the Jade Armor just because of that underboob… it was just taunting me… I had to do it. It wasn't my fault! Please, don't–!
So besides switching the outfits between the 2 characters, I also switched their facial expressions! I gave the maaale an attractive, nonthreatening smile, while making the lady more intimidating. I also added the at-this-point Patented Icy Redesign Dick. I mean, if we can't tell he has a penis, how are we supposed to know he's a man, Blizzard?? How???
-Icy 
Glorious Set
This change was pretty basic copypasting job with adjustments according to character silhouettes. Bonus change was giving the guy's cool braids to the lady, as she deserves an interesting haircut as well! 
~Ozzie