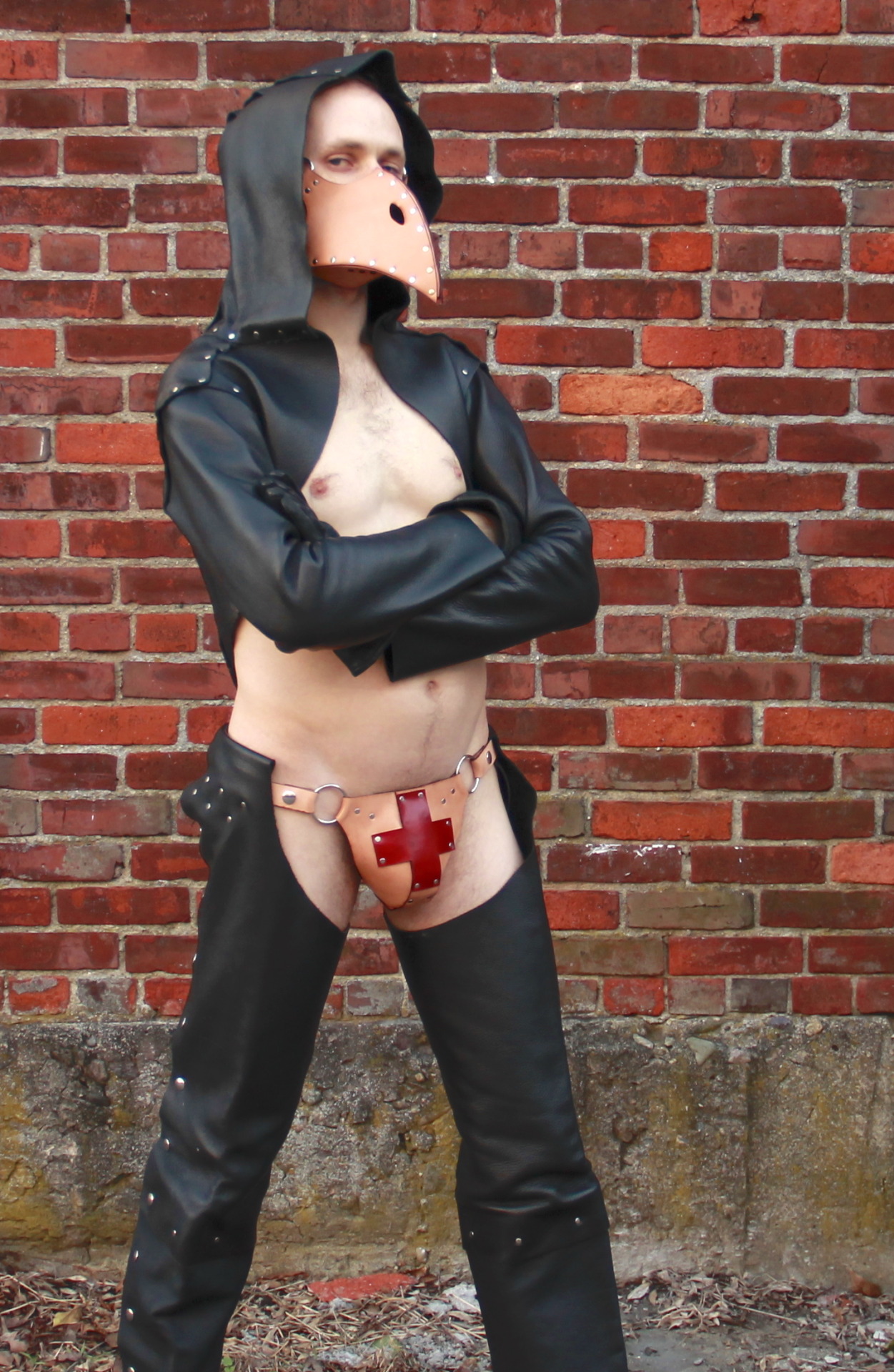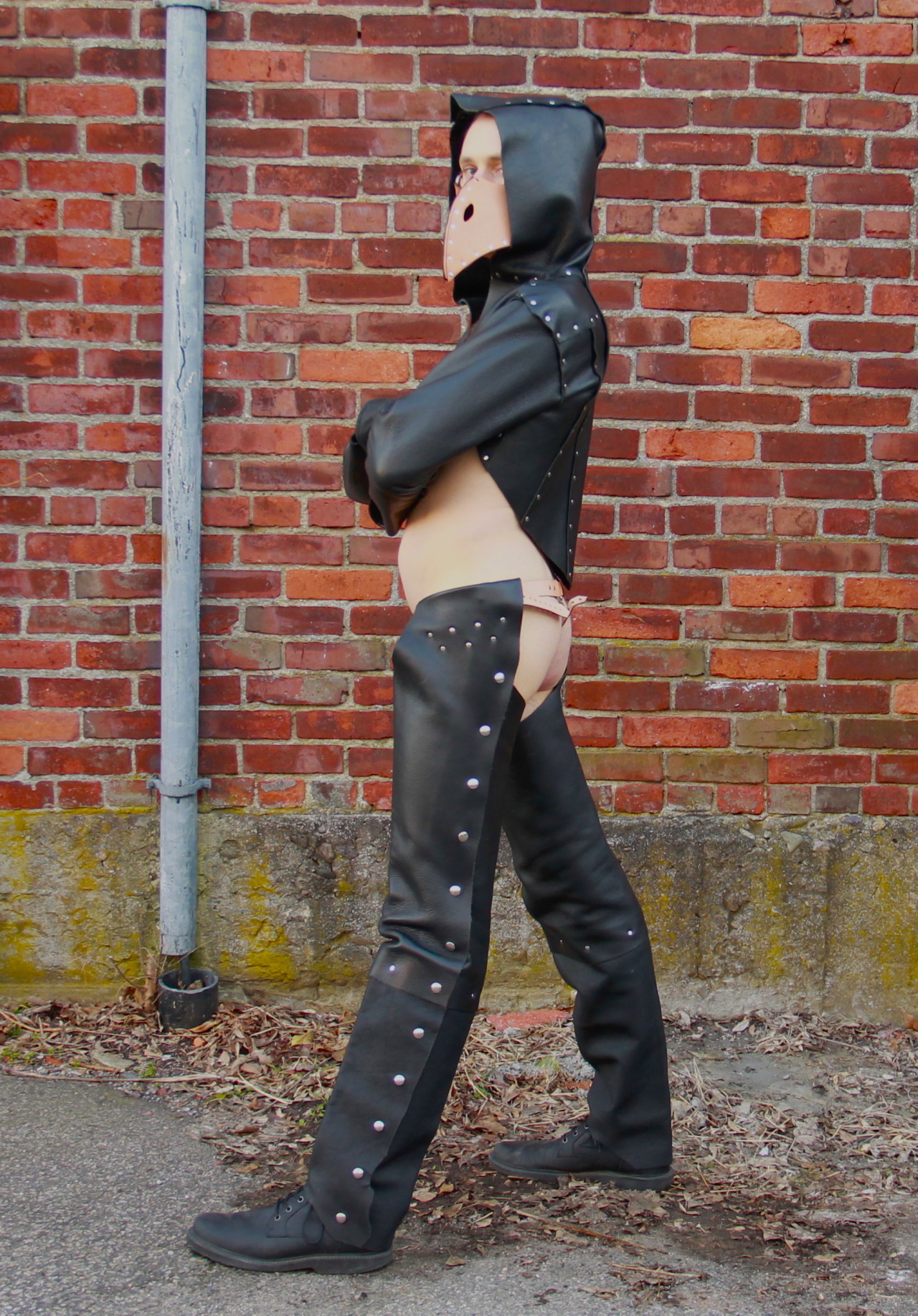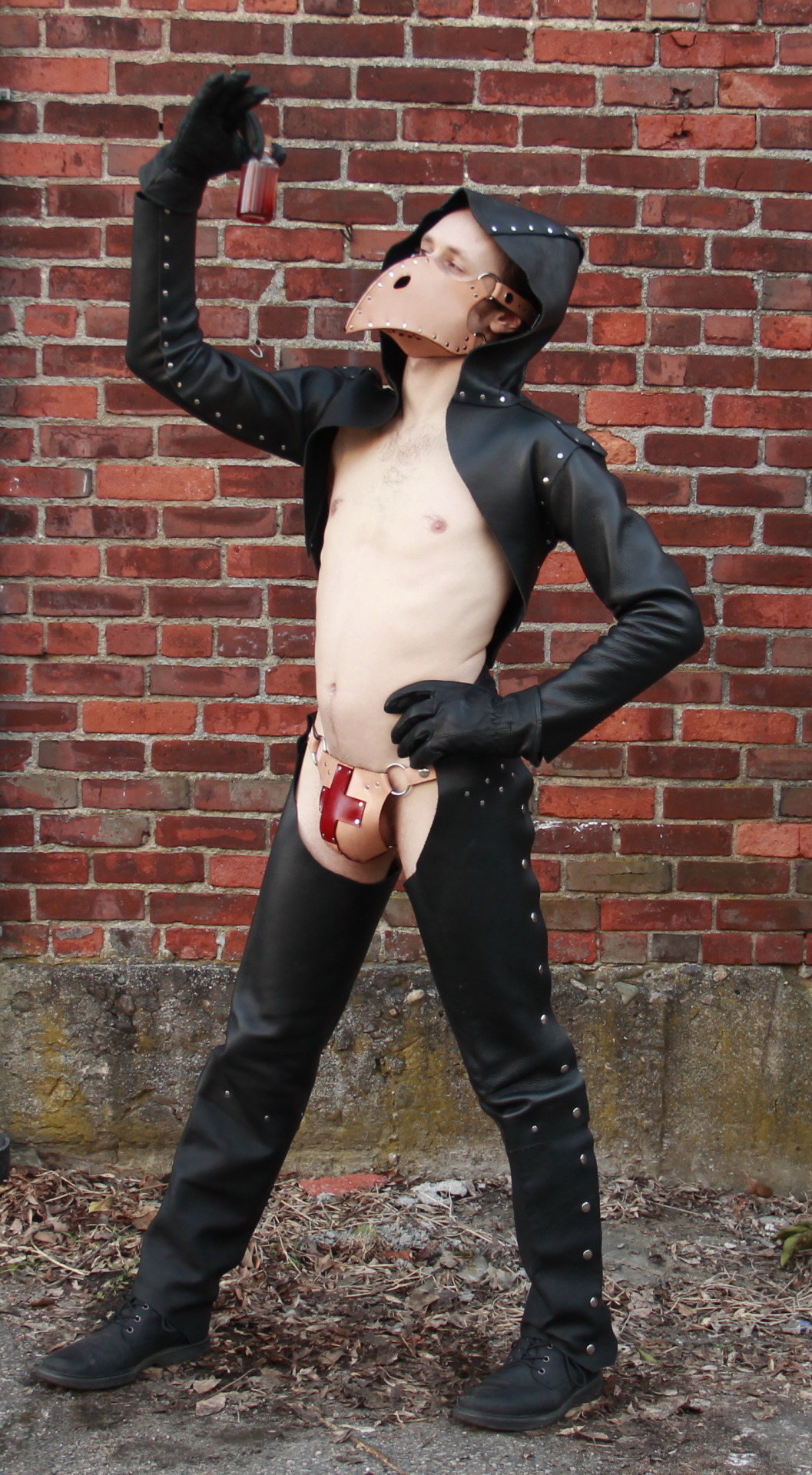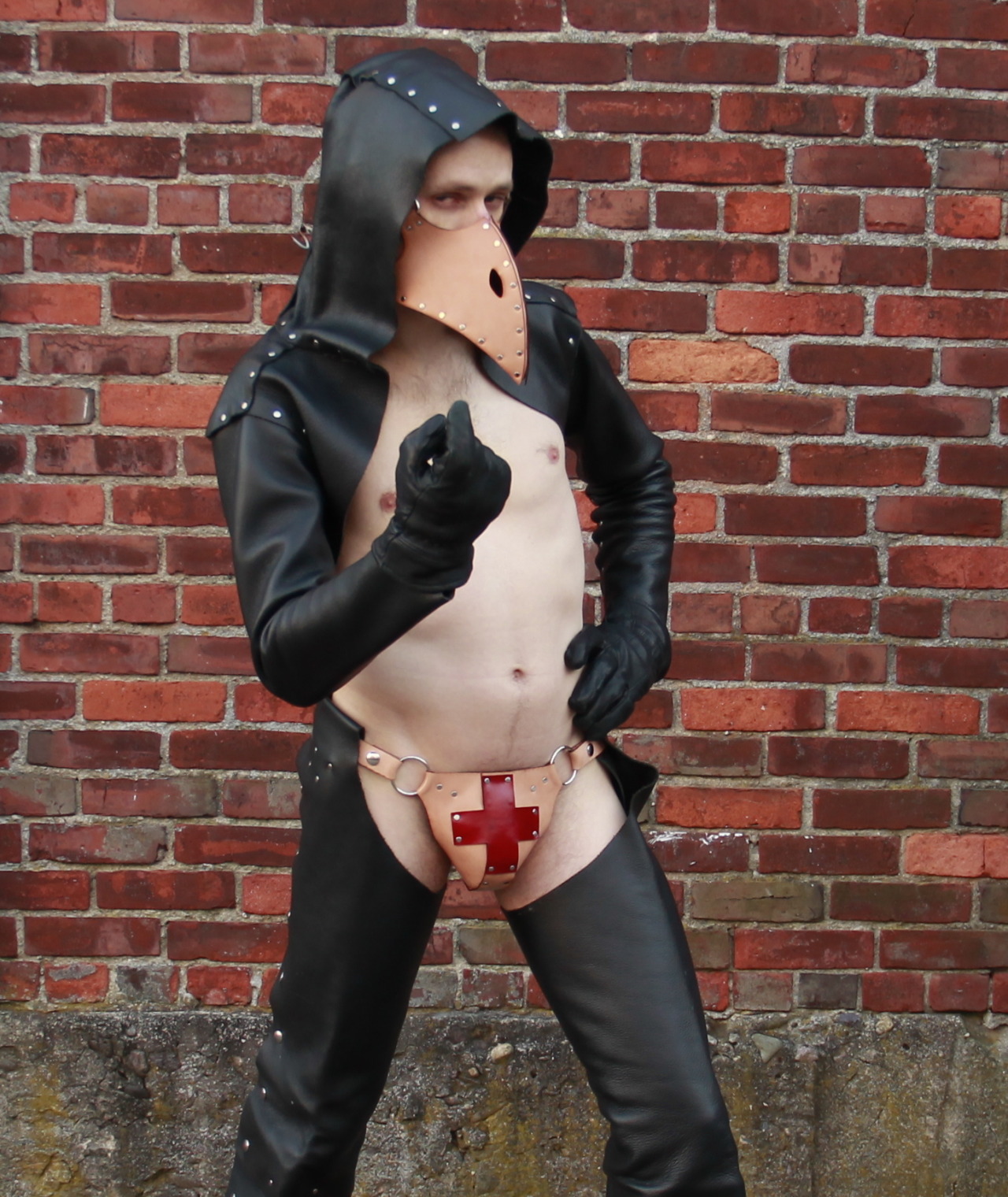 This sinister but highly capable healer is ready to bring your adventuring party back to fighting shape–for a price. 

It's my contribution to this year's @magicmeatmarch, a sexy plague doctor! Inspired by the global viral pandemic, because that's a perfectly reasonable sentence to write in the year 2020.

I designed the mask in the last couple weeks, and modified one of my codpiece designs to work with the red cross yesterday. The chaps and jacket I'd made over the last couple years for different outfits, but I thought they fit with this idea nicely. 

Also, haha CORVID-19.
Now that's the perfect kind of outfit to in which to prevent and treat disease. After all, all you need is the mask and gloves, right? I'm glad that he didn't go with the full-face goggles and stuff, so we can see his piercing gaze.
One criticism I have is that the medical cross motif is not repetitive enough throughout the outfit. I feel like there should be one on the back, and at least one on each arm. And maybe also on the chaps, maybe even a choker. That's how we know he's dedicated to his job as a doctor!
-Icy
P.S. Wash your hands!!