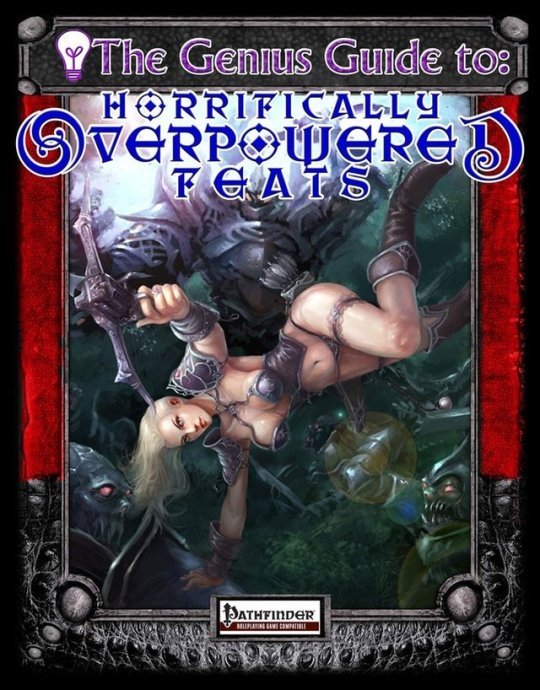 @noknightinarmor submitted: 
What class is she? Horrifically Overpowered Titninja?

I love playing Pathfinder, but I don't understand why someone chose this for the cover…
So I looked up what that book is supposed to be… and it's a "What not to do" kind of guide. Fair enough, I guess? 
Quote from the publisher's description:
We're not suggesting any GM should allow these feats into a campaign. In fact, we advise against it. Seriously, the whole product is called "Horrifically Overpowered Feats," which seemed like a dead giveaway that we're not encouraging anyone to use these rules. 
Is the cover also supposed to be a dead giveaway to this being intentionally ridiculous? 🤨 Because straight-up recreating something bad/nonsensical does not yet satire make. Satirizing sexist game art is actually really hard, as @wundergeek​ taught us. 
This cover is up there with Macho Women With Guns and Special Forces as something supposedly parodying sexist depictions of warrior women media by pretty unironically reproducing such depictions. 
~Ozzie