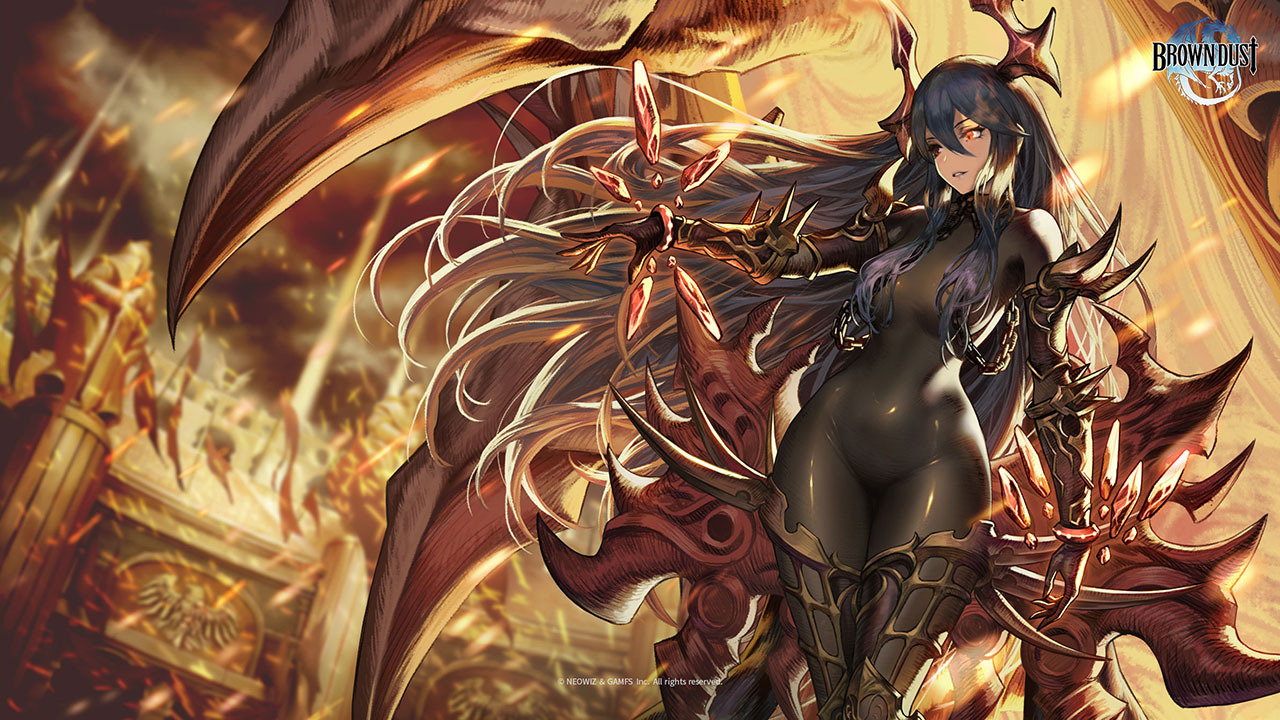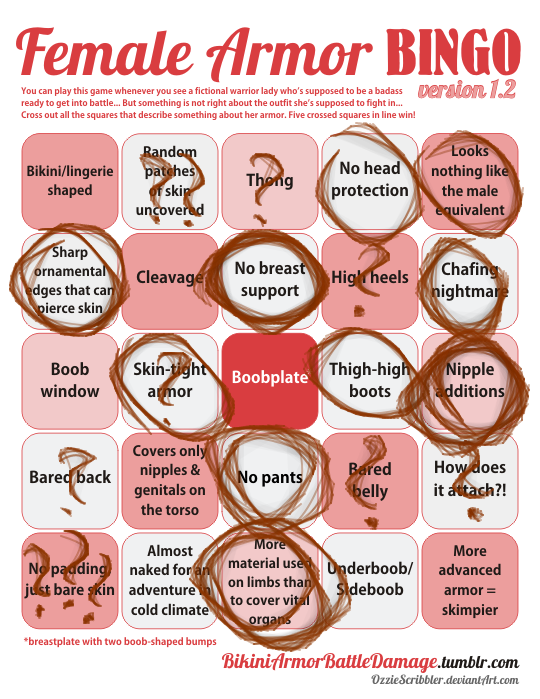 Continuing with Powdered Shit Brown Dust, this thing I referenced last time just broke me and the bingo.  
That is literally just a naked lady with her skin tone recolored from the neck down to pretend it's a skin-tight outfit, with just a couple super pointy "armor" bits thrown on top as an afterthought. Calling this "bodypaint" would be kinda insulting. 
While they didn't detail in her navel or give her a cameltoe, which is so often the case with gratuitously tight "latex" outfit art, the composition DOES put a lot of emphasis on her crotch. I feel like this artwork has an uncensored nude version somewhere, that some creepy developers pass around each other. 
So many question marks on the card, cause I don't even know whether to count the 'latex' parts as a pretense to padding or bare skin. It definitely reads more like the latter.
Now, if you look carefully, she got a "Nipple additions" square marked because I'm counting those collar chains resting on her boobsocks. Yeah, this hair isn't just conveniently hiding the spots where nipples would be, they obscure the kinky chains as well. Not trying to kinkshame, but what the hell even is this game's target audience?
As we established before, just looking suspiciously erotic doesn't yet warrant that IP is aimed at/allowed only for mature audiences. And a quick check in the app store tells me it's indeed rated PEGI 12: 
Is it the creepiest PEGI 12 thing we had on the blog or do X-Blades' ass cover and BlazBlue Centralfiction cameltoe crotch figure beat it? 
 ~Ozzie