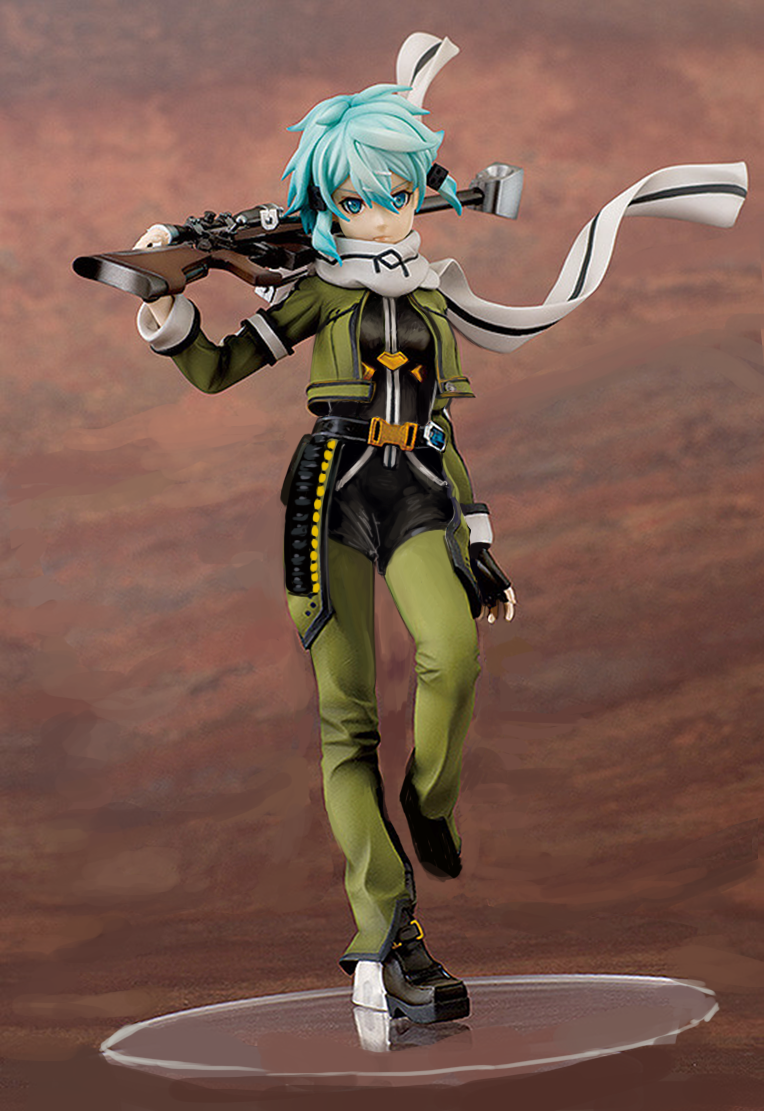 SAO/GGO Figurine Redraws, Part 1: "Bulletproof Armor"
This one was Ozzie's idea, as she's heard a lot about Sword Art Online and then got me in on those videos. I decided to stay in the franchise but go to a different fictional MMO. This is Sinon from the in-anime game Gun Gale Online, which is about characters with guns running around doing… stuff. 
I was doing some Googling trying to find the online store where I first found this thing and am now regretting I didn't go for this picture instead:
Just kidding, I don't regret it at all. This is a totally Serious Action Anime, not about girl butts at all.
Anyway, I'm stalling because my redesign is pretty boring, I think. Most of my time was spent trying to fix her posture. Is this another casual, confident pose? Oh sorry, the description says she "marches along the battlefield."
Apparently she is supposed to be wearing "bulletproof armor" in the original?????????? Where is it??????? So I gave her actual coverage that would allow her to lay on the ground and snipe without getting dirt and sand inside her clothes (also known as a Yikes). Honestly, I was so distracted by her pose that I couldn't really think of any cool design elements to give her. I even kept the stupid boob-supporting buttons on her shirt.
Maybe one day I'll go back to this and do it some justice. At least now I can believe she's actually a sniper wearing bulletproof armor.
-Icy
PS – God, I forgot what the back of her looked like…. enjoy!