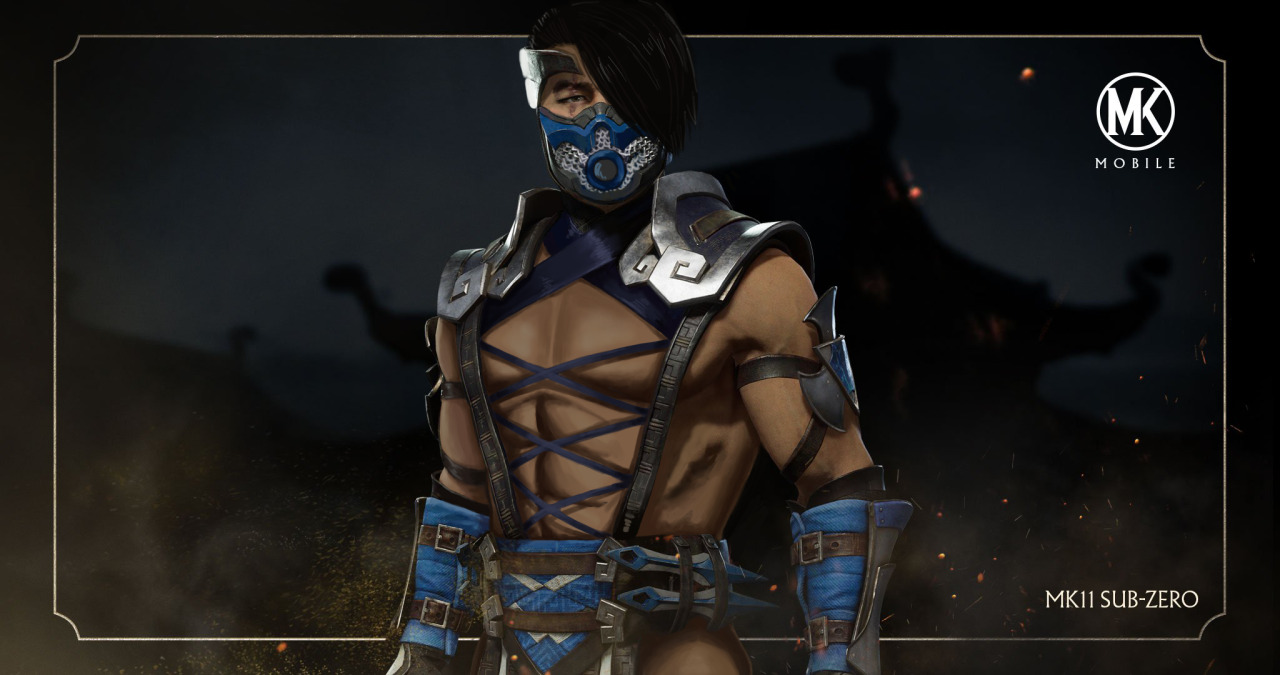 Mortal Kombat Post-11 Sexy Fix, Part 2
Sub-Zero, the Blue PecNinja
As my name might imply (it's subtle, I know), I love me some icy bois. And who better to give an empowered cold-weather outfit than Sub-Zero himself!
Basically, I just used what he already had on, except I took away…. most of it. He looks so much more comfortable now though. I did take some inspiration from MK9, for that corset look. Of course, Sub-Zero is a bit more conservative in his dress than Scorpion, so he covers his nips.
I also changed his mask, face, and hair. The mask I made more sensual, so that people he's fighting are distracted no matter if they look at his Hot Bod, or his face. I also removed his face wrinkles, because we can't have men be wrinkly. Gross. And I let his hair down to give him that mysterious look. I can just see his entrance being like, flipping his bangs and flexing his pecs, with little snowflakes popping out from the cleavage. 👀👀👀
At the time we streamed this, I couldn't find a good full-body picture of him, so I had to do with this hips-up one. I did take his pants away, and gave him a bubble butt, but feel free to add your ideas for what he'd wear on his leggies.
-Icy