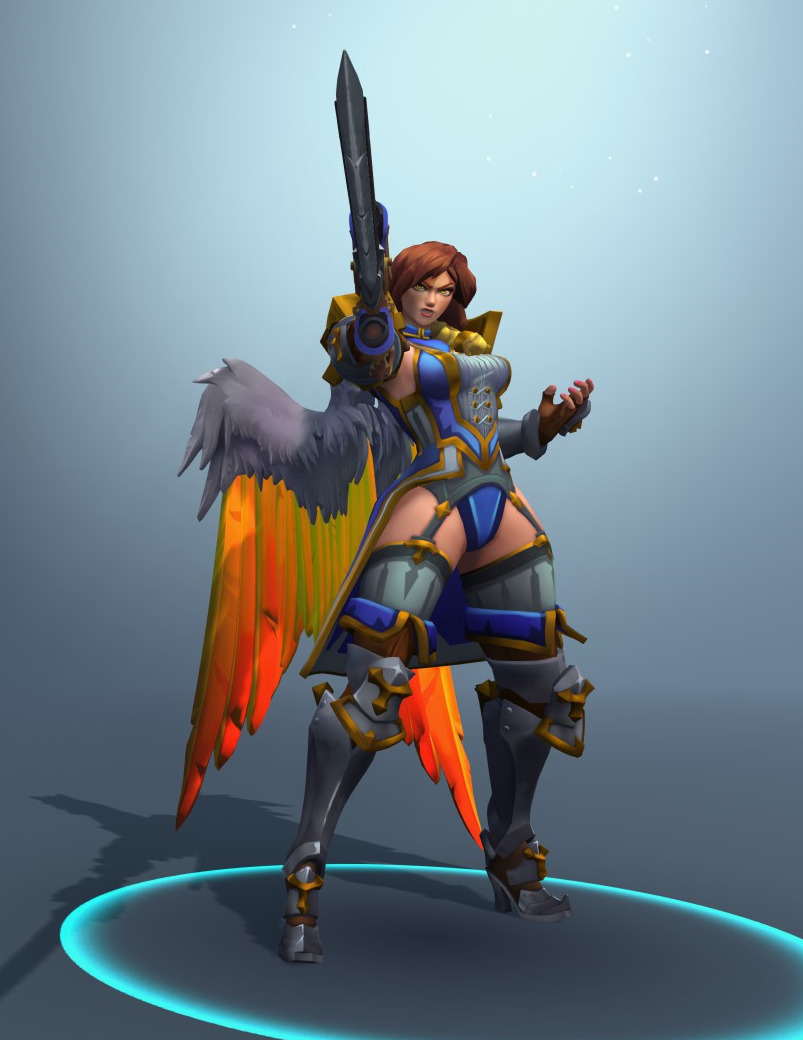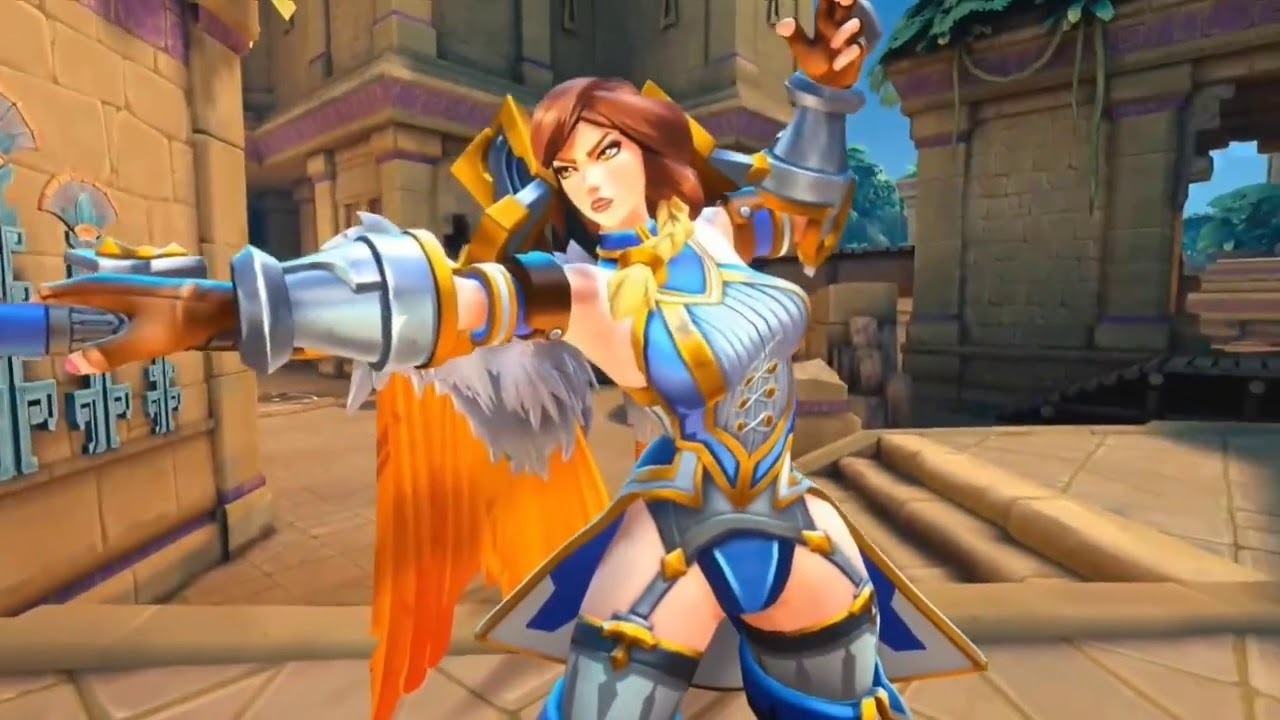 In case anyone forgot that Paladins comes from the same developer as SMITE (if you couldn't tell by their absolutely "creative" designs), here's original costume of Furia, one of their newest champions. 
Somehow even people at HiRez concluded that visible panties and completely out-of place garter belts are too ridiculous combination, because apparently after some fan feedback she received a slight redesign that includes pants under those garters.
Fret not, perverts! Her original look is preserved through red recolor "Iron Maiden" skin! 
And just in case you wondered whether some actually creative designs got discarded during Furia's development, don't worry! No matter how many revisions she went through, there was always at least one "beloved" Female Armor Bingo element in there, like boobplate, cleavage/boob window or otherwise uncovered skin! 
~Ozzie
h/t: @randomrobin