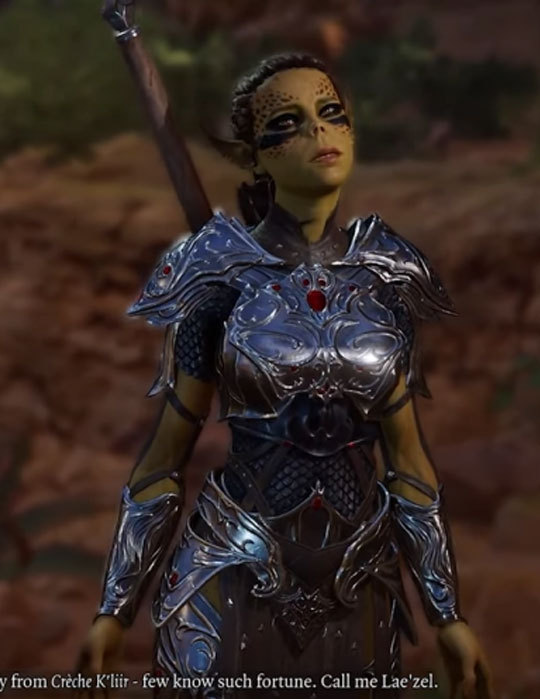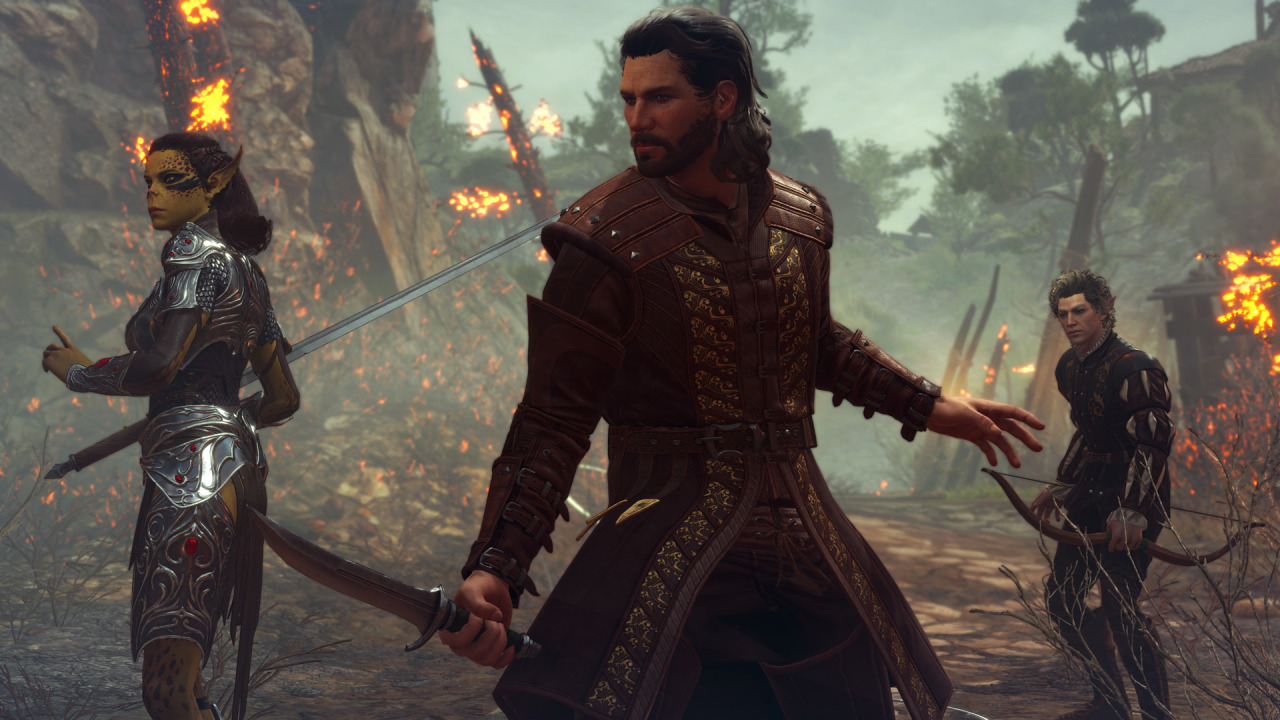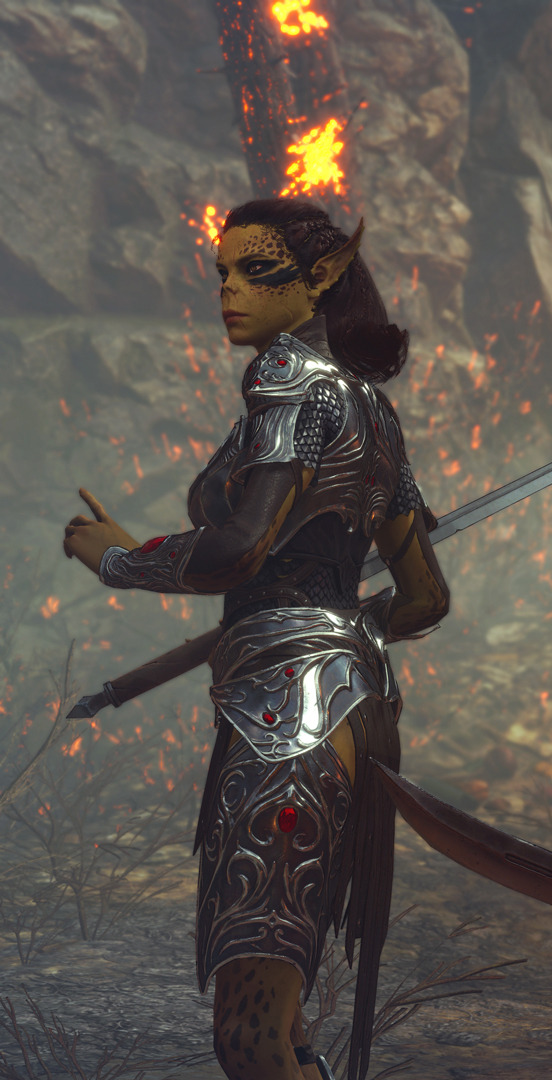 So, the creators of Divinity 2: Save the Boobplate … sorry Divinity 2: Girls don't play video games… sorry Divinity 2: Original Sin have shown off a couple of hours gameplay for Baldur's Gate 3… and this is the iconic character in the intro sequence before you pick/create a character.
Which means aside from being in this atrocity, she also gets the dubious honor of being the character who we see as a fellow prisoner having a parasite implanted via her eye (then the first person scene implies its happening to you, even though she is playable as one of the pre-generated characters).
Aside from the obvious mountain of baggage to unpack about women as victims, ridiculous armor for women – accurate for men, etc.  There's something else I'd like to point out which is probably not going to be obvious for anyone who isn't a huge Dungeons and Dragons nerd.
Lae'zel is a githyanki, basically a near human but not human "alien" race from another dimension with a long history and pile of lore which actually makes the whole scene worse.  However, what I wanted to cover is this is what female githyanki look like in the current 5th Edition Dungeons and Dragons art:
So for this character, Larian Studio's entire design process has been:
Remove all muscle tone and threatening aspects of appearance
Make the worst armor more ridiculous but cutesy and hyper-feminine
Great job at depicting a race where all members are raised as warrior from birth.
Why are people calling the people story tellers again?
– wincenworks