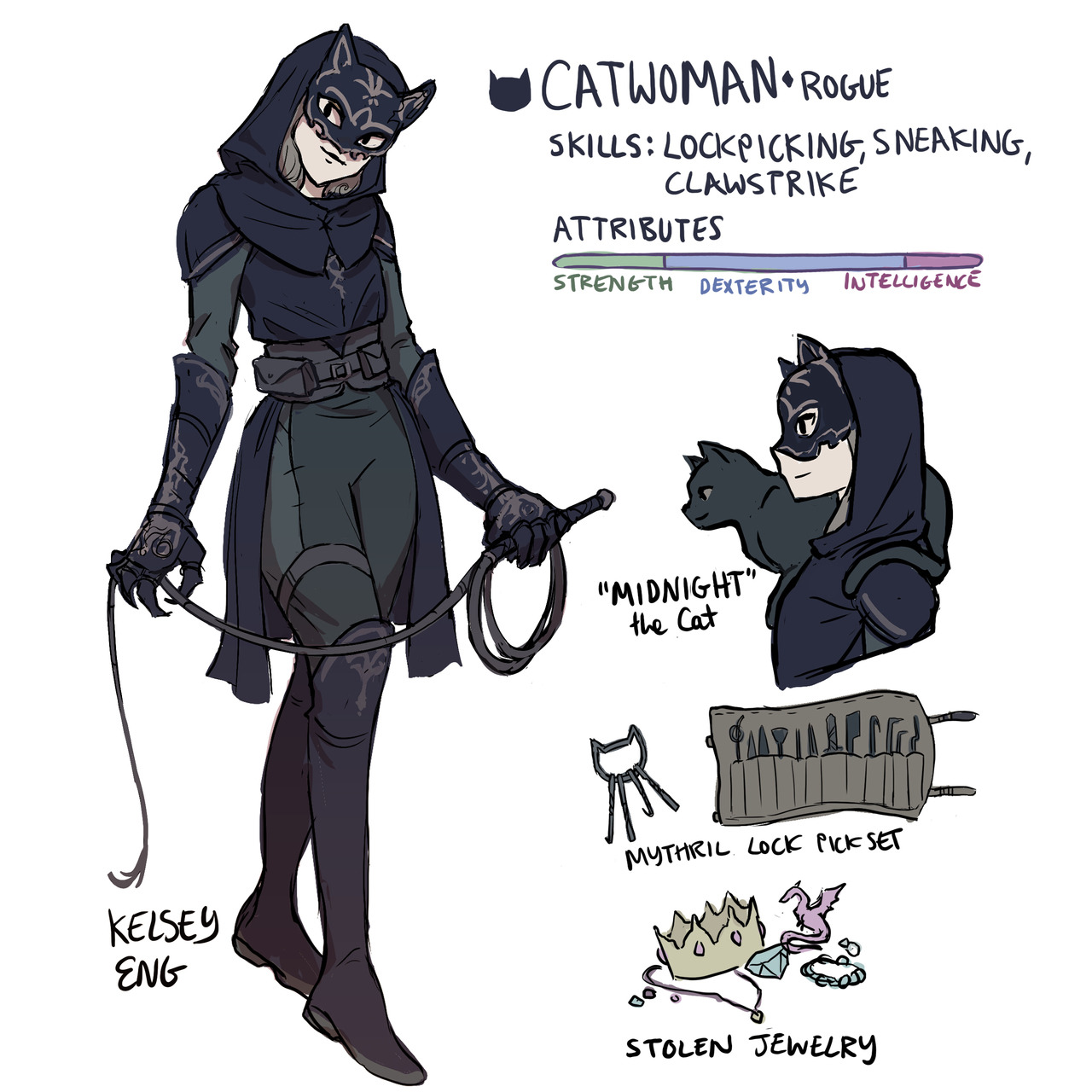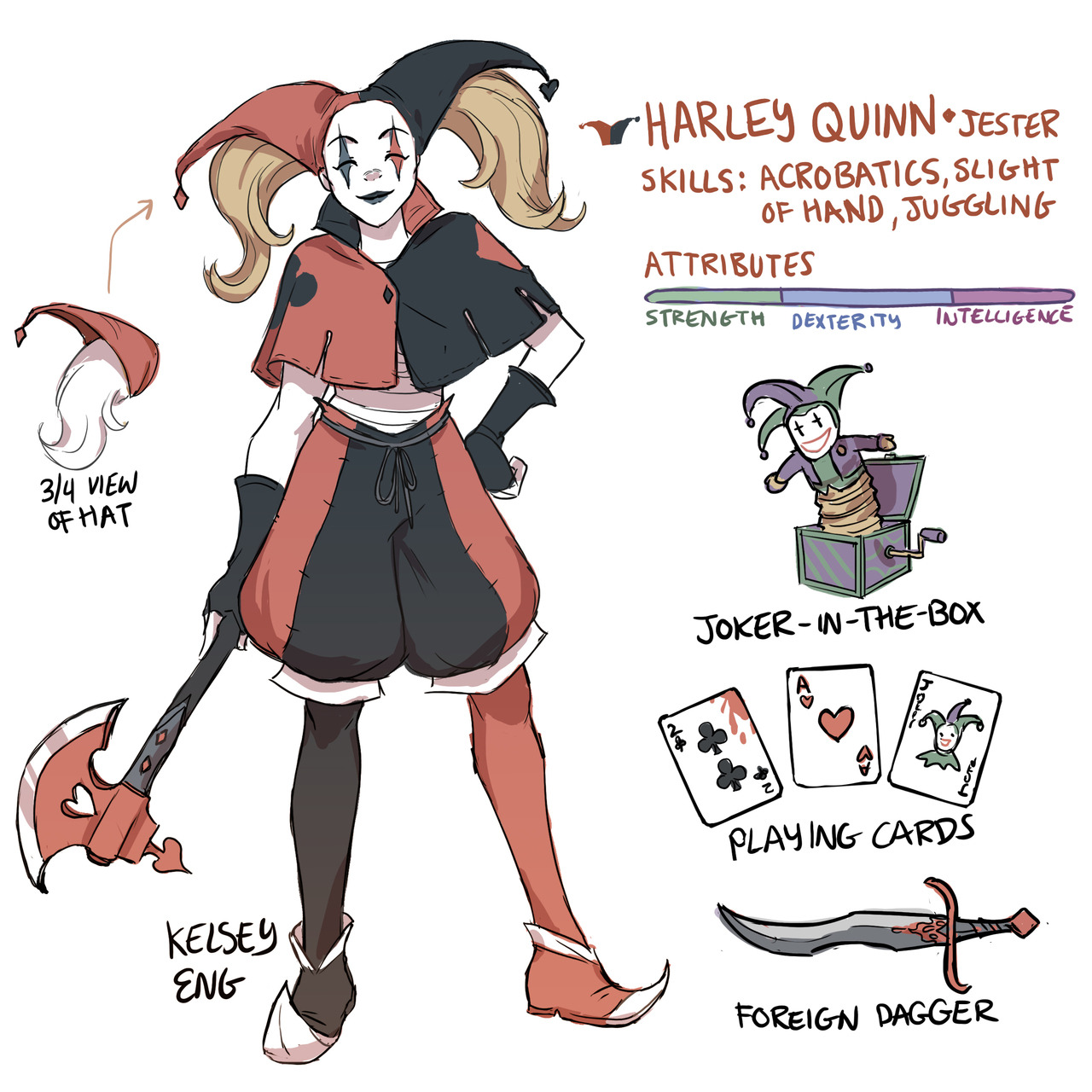 Gotham Girls RPG redesign for fun 🙂 They actually make a very well-balanced team! I was originally going to do them all as knights but then saw Mindy Lee's Poison Ivy Druid and got inspired. www.instagram.com/kelseyeng32

I love seeing women in fantasy worlds with practical and pretty outfits that fit their personalities

@bikiniarmorbattledamage I suppose you would be interested in this
Oh, we are very interested. ? I love how every gal has her own distinct style, and their armor/clothes are actually… appropriate… for their roles???? There are so many subtle details on each of the ladies, and y'all know how much I love those. I particularly like the fresh take on Harley, because just the "jester" look, separate from Harley, has kind of become boring and same-y over the years, but this version is different and fun and cool. That hat + pigtails idea is Gold. 
I would play the crap out of this RPG if it existed, though there's no healer… Would Ivy begrudgingly hand out healing potions?
-Icy