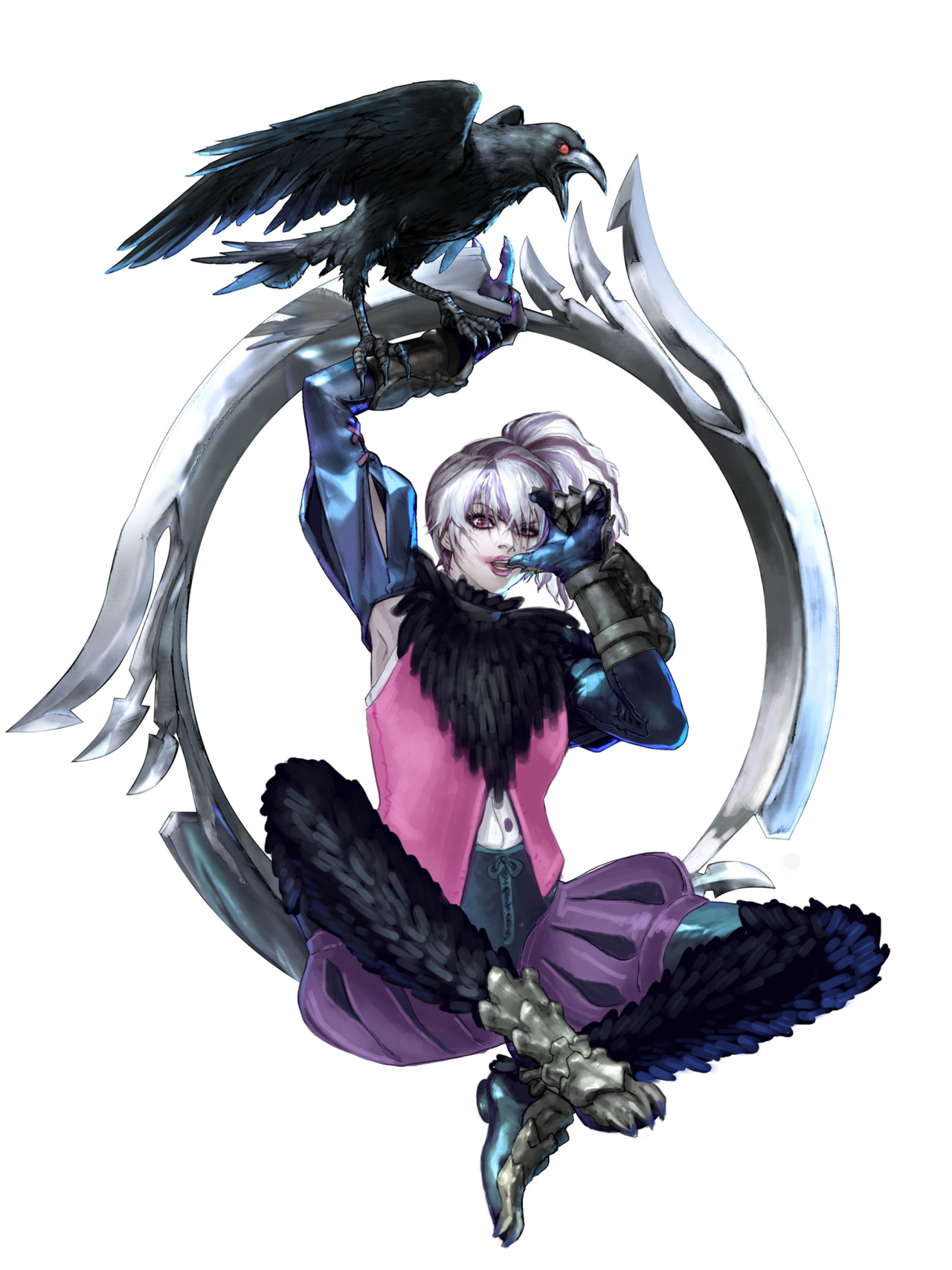 Old Redesign Switcheroo Part 2
Why did I pick this concept art with this pose…….
As a person who used to actually play Soul Calibur once upon a time, I wanted to try my hand at redesigning Tira. As Ozzie pointed out in her own redesign, she is definitely the poor woman's Harley Quinn, so I went on the fan wiki to scour for any material I can use to make her unique. I discovered that she has a connection with crows, apparently, which is presumably why there's one in this concept art. So I ran with that as far as I could!
I started by changing her hair and face, as usual. I smeared her lipstick also, cause I feel like she'd the type to put on makeup and then forget she has it on. Basically, mood.
I then incorporated an actual crow motif by giving her a feathered collar and feathered tights, sort of. And yeah, she's now wearing tights with the legs from some poofy pants and feathers. It's a definitely a Look. She's supposed to be very eccentric, is my excuse.
As for her shirt, I honestly had 0 ideas, so I did a simple white sleeveless shirt with a vest, to at least add some good lines that would lead toward the poofy and feathered legs.
My rendering for this ended up being sooo basic. I blame the pose. Painting is my passion.
Ozzie and I agree that the original design is pretty much unsalvageable, unless we're given like 2 weeks to do research and thumbnails to redo her from scratch. I did end up going way over the time limit for this, cause I kept redrawing various elements, but at least I put some thought into it. 
-Icy