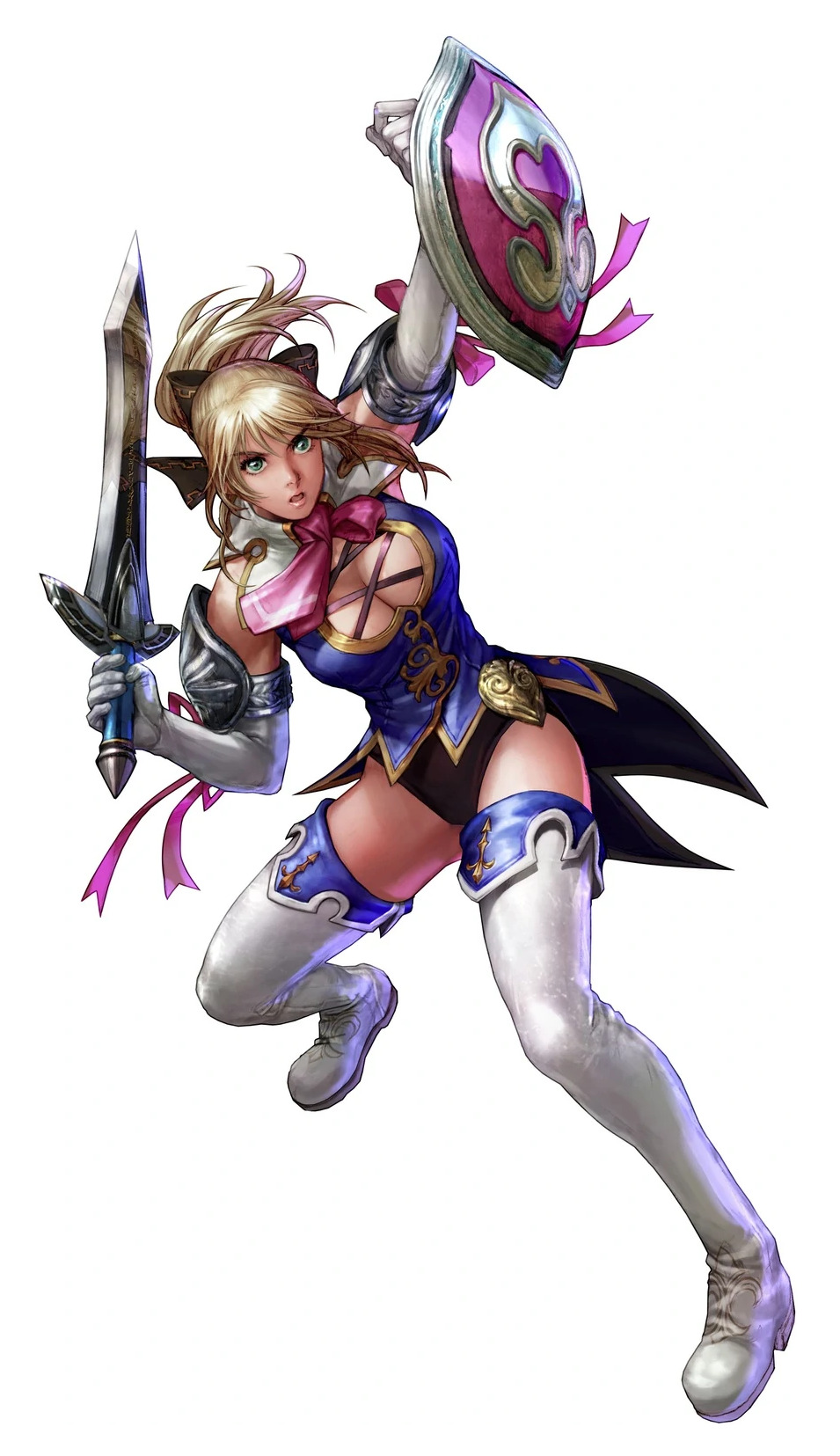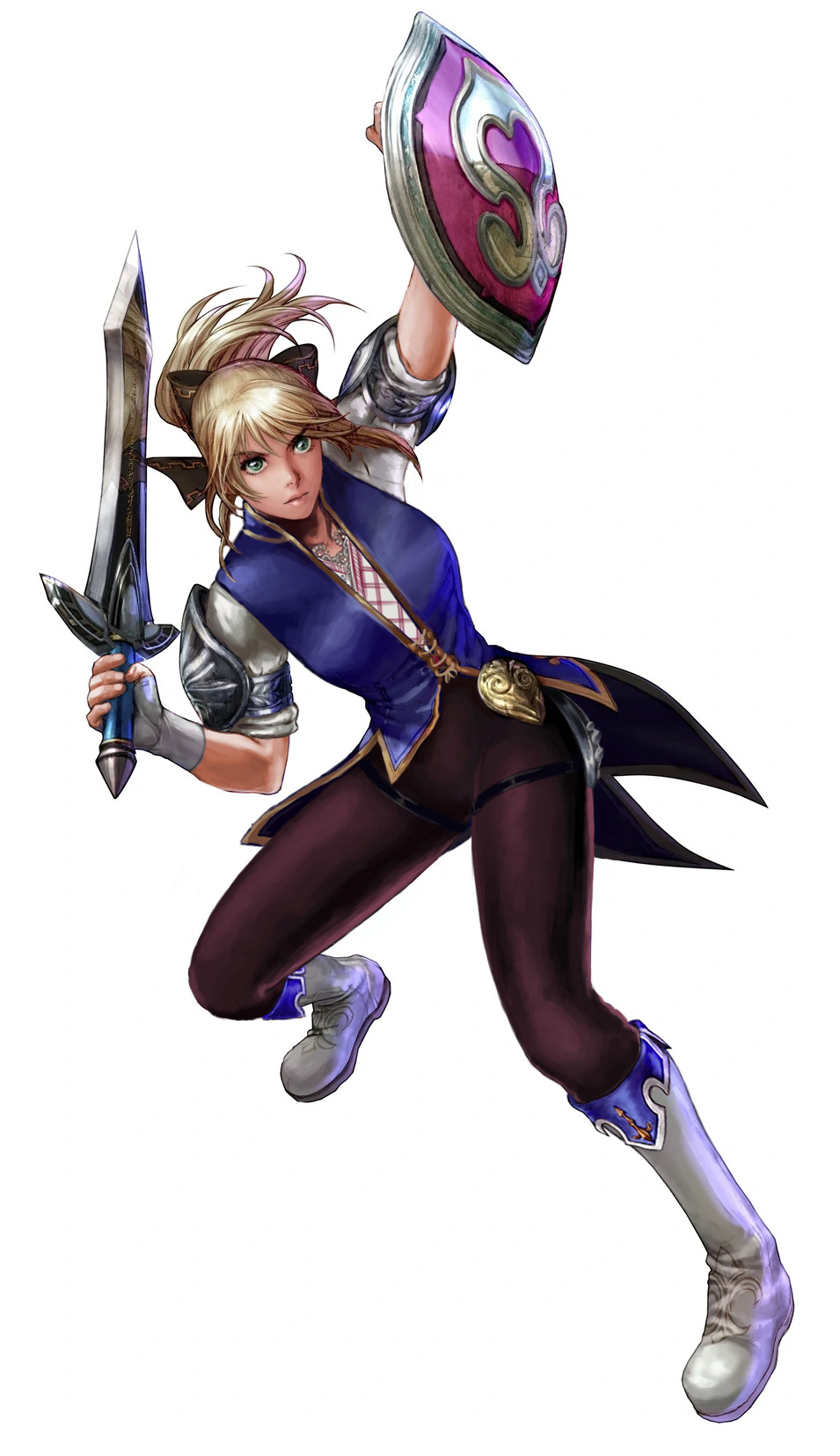 Return to Soul Calibur: Cassandra, Part  2
Soul Calibur IV/V: The Worst One
I don't know why I do this to myself, but I decided to tackle the worst out of Cassandra's outfits. The design started kind of silly at first, with me giving her a butt armor plating pretty much immediately. If she's going to have a bunch of butt attacks, she might as well pack a real punch with those cheeks.
But as I was trying to figure out how to redo her entire upper half, which I hated all of, I ended up looking up some traditional Greek clothing for inspiration. Even though this is a while after Cass left home, I still wanted to include something that tied her back there. As I was explaining during a stream, SC has all these varied characters from all over the world, all with their own motivations, and yet their designs (especially in the later games) are so focused on the fan-service that any actual storytelling is lost.
In the end, I maintained the color scheme, and even the overall shape spread, with the legs being the biggest shapes (although reversed), and the small shapes breaking up the larger shape of the jacket. I guess the only shape I really broke up were in the arms, because I hate her stupid gloves lol.
I got rid of all of her pink ribbons because they just seem out-of-place no matter how you look at it. Guess they were tying the pink of the shield into her outfit, but they were too stupid. Rest in Pieces, ribbons.
This design would probably suit an earlier game, but whatevs. Overall, it's pretty passable, if I do say so myself.
-Icy