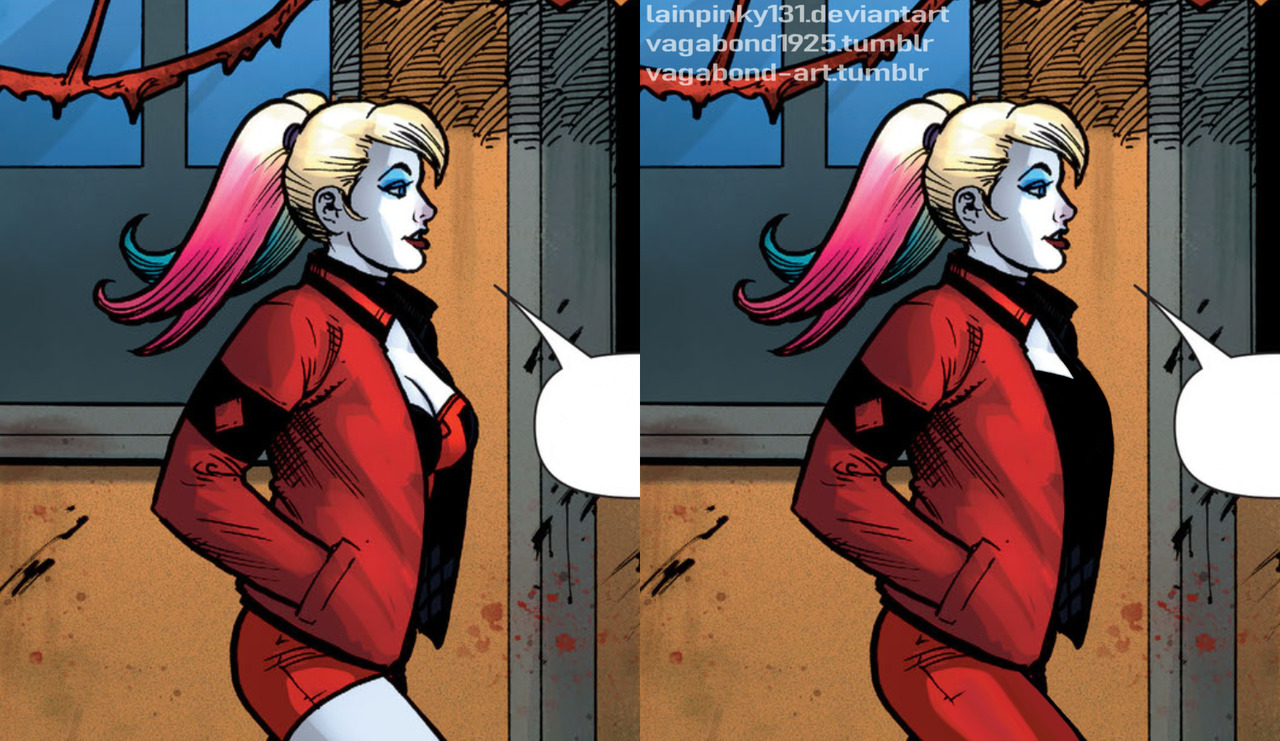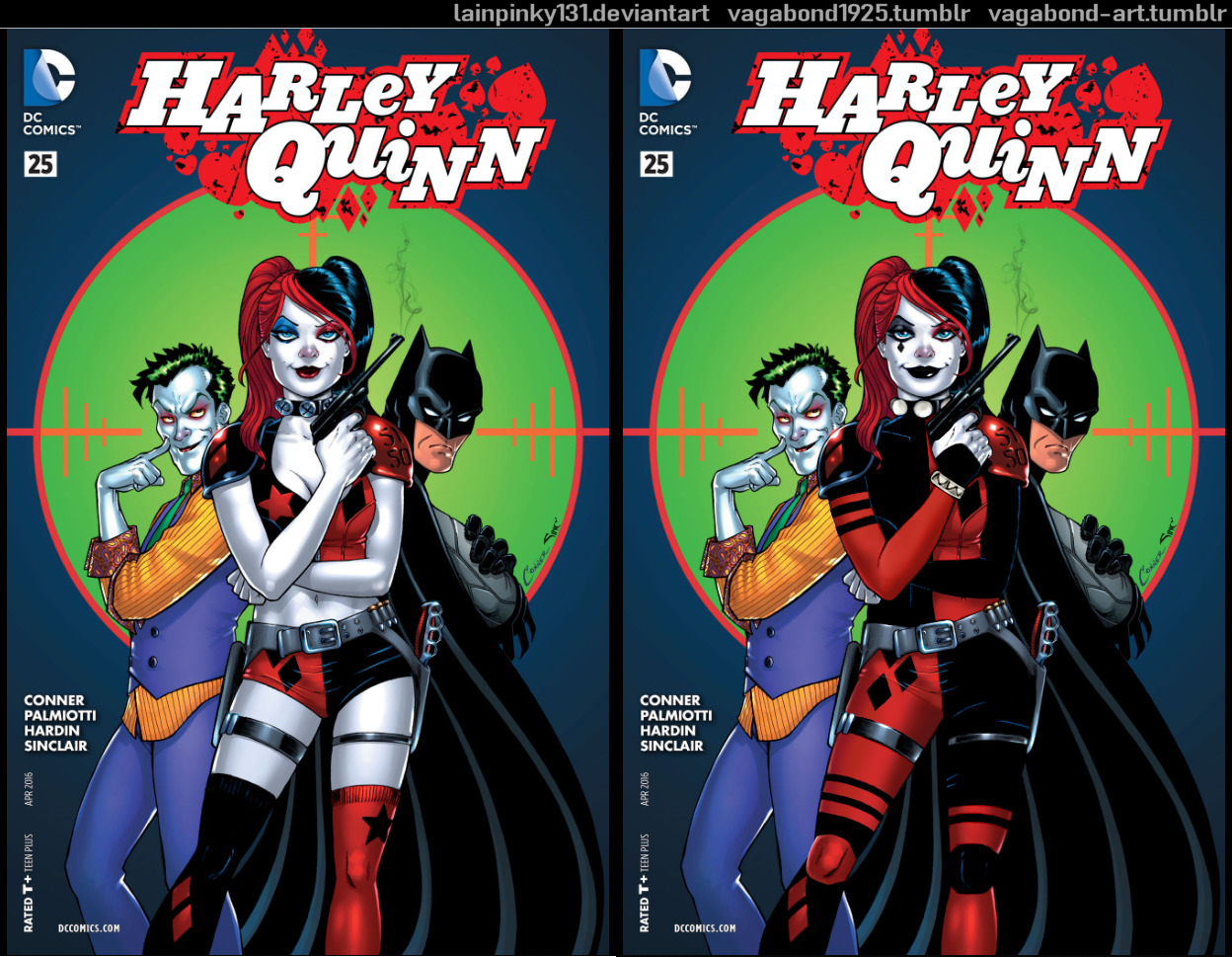 unpopular opinion: harley quinn is better with clothes

---

made w @chokit-pyrus on paintshop pro 9 and paintshop pro X8

Also unpopular opinion: she looks more badass that way.

Further unpopular opinion: it just makes sense for her to wear more than a bikini. Gotham is fucking cold and she's a graduated psychiatrist and psychologist, not someone immune to cold. Plus, body armor and potential for concealable weapons.
I especially appreciate the reinforcement of the diamond motif and red/black color scheme that got changed to red (sometimes pink?!)/blue for no reason over the years.
We touched upon this before, but the big problem with most contemporary depictions of Harley Quinn is that her designs convey anything but her Harlequin/jester theme. 
It's not just that she dresses skimpy for no other reason than very transparent "fanservice" (as we established, she was plenty sexy and sexual even while fully dressed in her original costume), but that when it's stripped of colors and prior knowledge of the character, no-one seeing this design for the first time would know what her deal is. 
Who is that? Some randomly underdressed biker chick? Why is she wearing a cropped leather jacket directly over drafty lingerie? Where are her pants? Is there a reason for her girlish pigtails? Hell if I know! ¯_(ツ)_/¯ 
Good character design, including costume and make-up, should work context-free. The only thing thing we're told by this sort of Harley design is "she sexy". 
~Ozzie 
See also: This article summarizing Harley's design changes since Arkham games introduced the non-jester look. Just remember that every time the word "unique" comes up, it should be read as "awful".