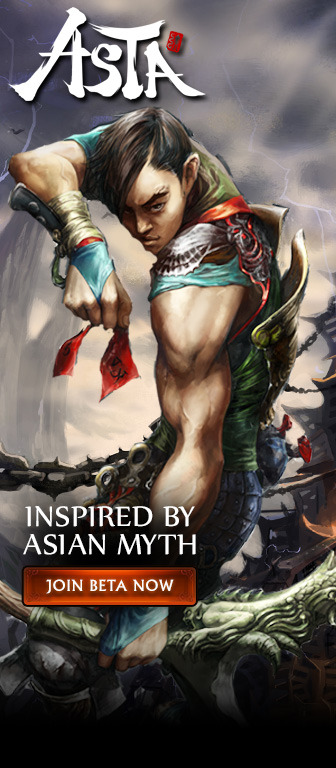 This is the closest those sidebar ads ever got to sexy male armor standard.
Hell, we can even see the Oni's underpants! Now give both of those gentlemen sultry poses and flirty expressions and we're be on good way for male empowerment.
I wanted to congratulate ASTA for not going with the trite "sex sells" advertising, but of course that's what I found upon further googling:
By no way the worst we've seen and there are better female designs the game is promoted with, so let's be cautiously optimistic?
~Ozzie