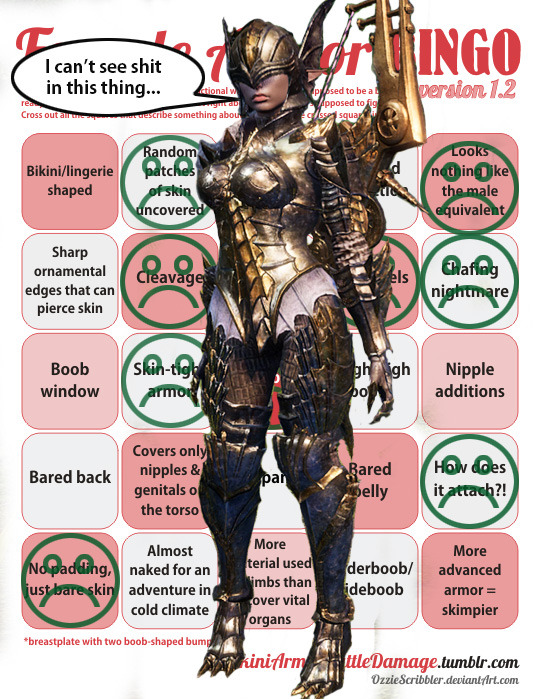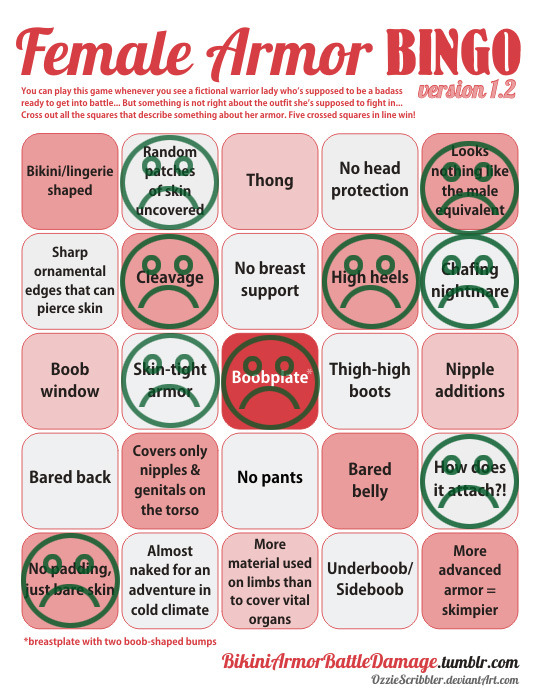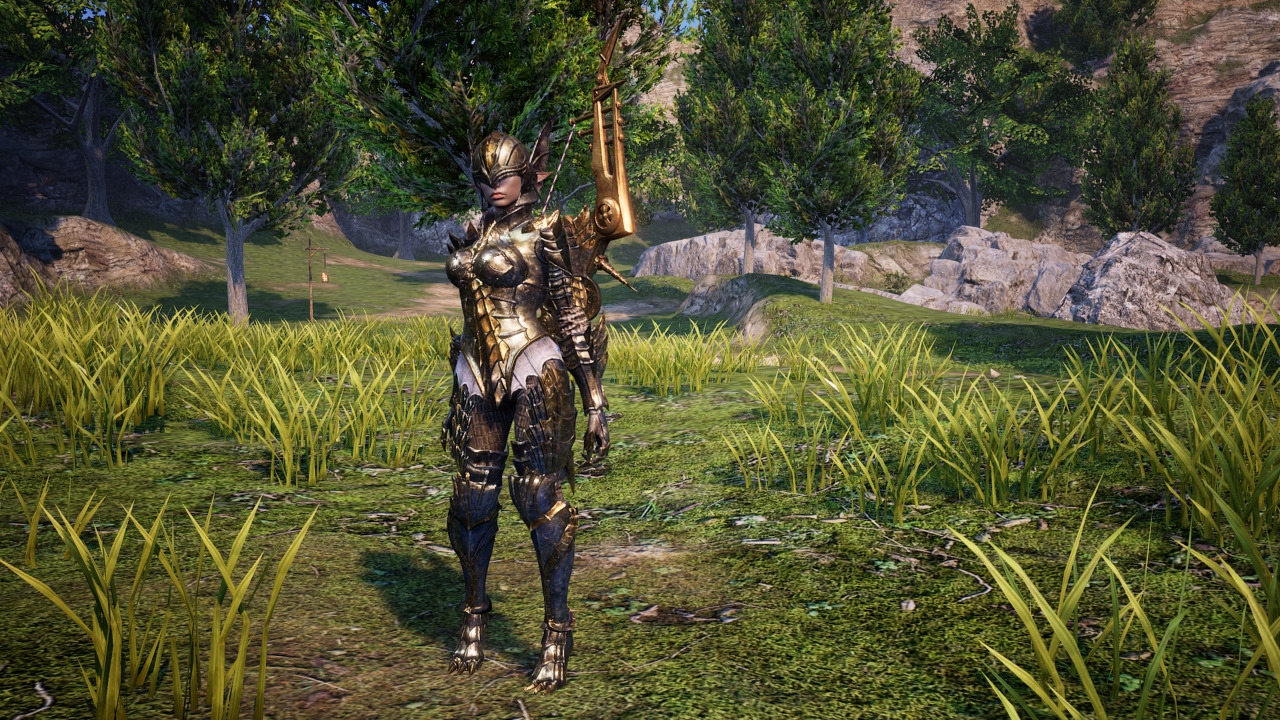 While it may not seem like the initial bingo material – I invite you consider how the fuck she is supposed to do literally anything in this plate armor.  
The helmet literally covers her eyes so she can't see anything past her toes
Her exposed mouth and lower face, combined with clawed gauntlets, mean any attempt to adjust it would mangle herself 
The armor is form fitted to her torso so she can't bend, turn or even make big movements with her arms. I doubt she can even breathe with that boobplate.
Leg legs are locked into the "maximum thigh gap" pose. so she can't even walk, let alone engage in combat footwork
This is not armor, this is some next level BDSM shit for people who find vacuum bondage too vanilla. (nsfw)
Bless Unleashed has been around since 2019 but has recently started more aggressive marketing – and um… wow… it's… marketing… some of it really, really leans into the old myth, double standards, suspicious dimorphism and mistaking satirical parody for a style guide. 
(Honestly glad there is no mantis race… at least I think there isn't…)
Unsurprisingly a large part of the Steam community screenshots etc is ogling even more ridiculous sets of armor. 
I don't know which is worse, the weird horny marketing put together by the Creepy Marketing Guy or the more generic, family friendly marketing that tricks people into downloading the game and finding the options for female characters are fighting fucktoy, sexy sorcereress and bad archer..
– wincenworks