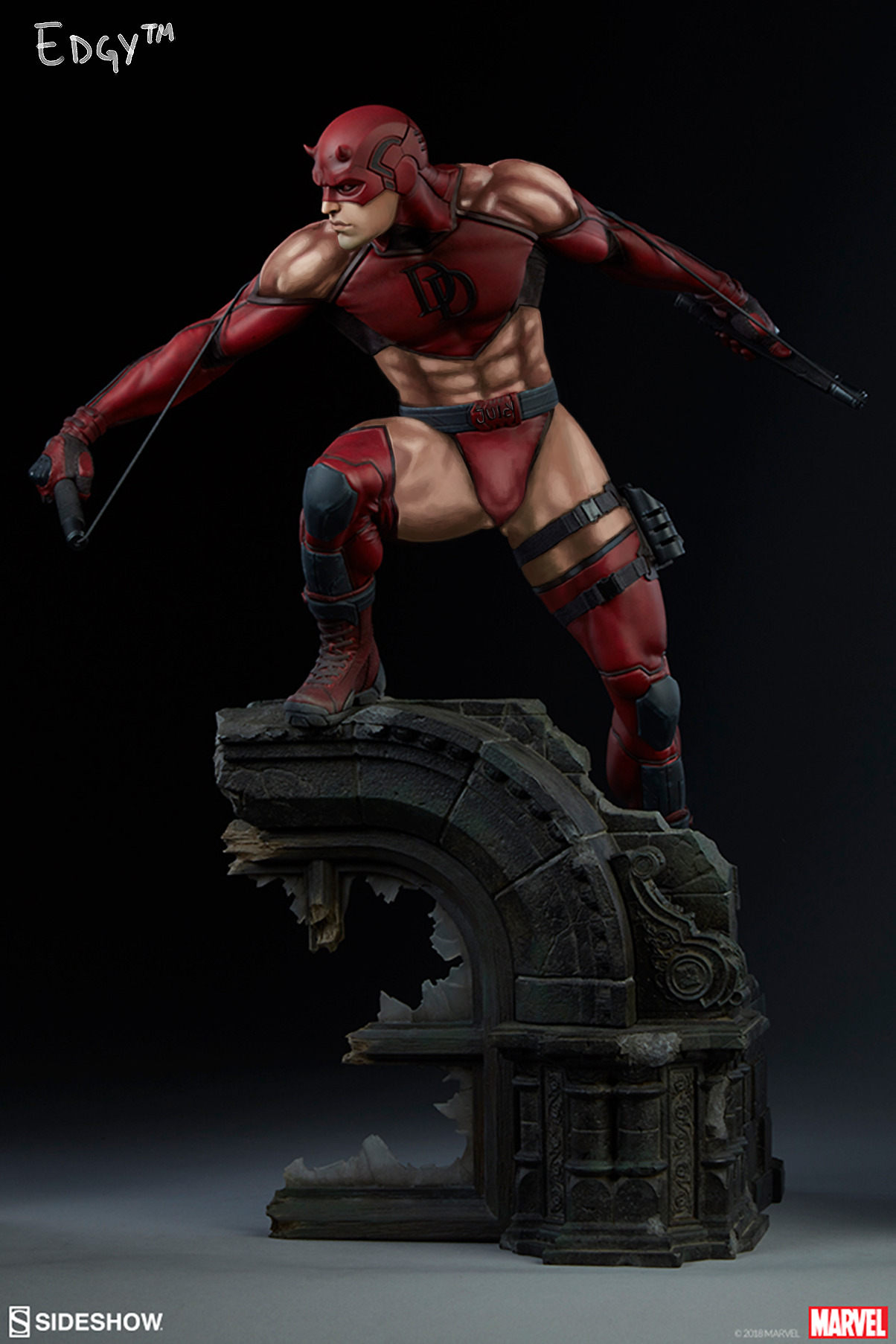 The Masculine Beauty of Superhero Figure, Part 2
I decided to empower Daredevil, cause his premise lends itself well to wearing a skimpy outfit. After all, he's an acrobat who cares about mobility and flexibility. He dodged all those shurikens(?) by doing all those backflips (I haven't seen the movie since it came out, okay?)! Him doing that while fully-clothed was the most unrealistic part of that movie, honestly. Also, the rustling of the cloth against his skin would get in the way of him hearing important things. His design was really careless. :
So to improve it, I started by cutting out some key pieces of his existing bodysuit, to increase his mobility and reduce fabric noise. I also made sure that we can tell exactly how big his empowerment is. Rendering those abs was a lot of fun! (And the belt buckle says "Juicy" thanks to a viewer suggestion.)
I also adjusted his face a bit. I got rid of his laugh lines and gave him fuller, more shaped lips. He's supposed to be hot, Elektra kissed him and everything! And since his face is now hotter, I removed some of his mask to show it off. Mmm, that crisp jawline!
I was going to give him a feather crown or something, but decided against it.
This one was definitely fun, especially since I never saw the TV show or read the comics, so my memory of DD came only from the unfortunate movie (you're welcome for being reminded of it). Maybe we'll empower Bullseye sometime too.
Hope you enjoyed!
-Icy