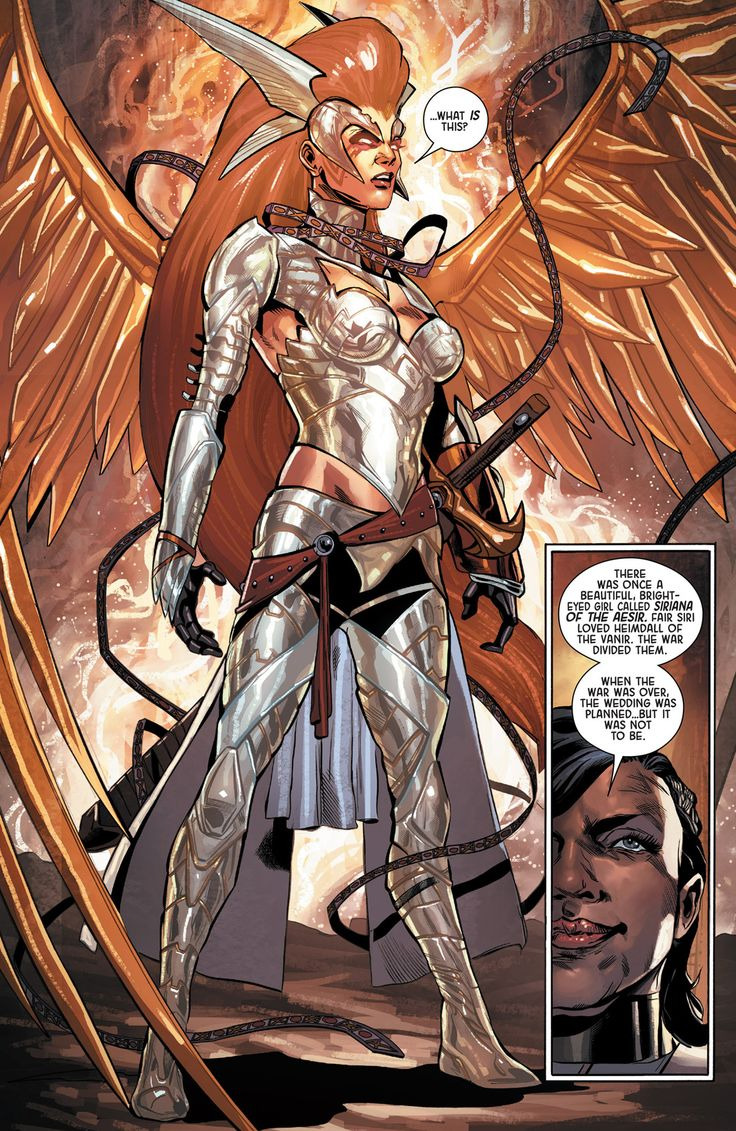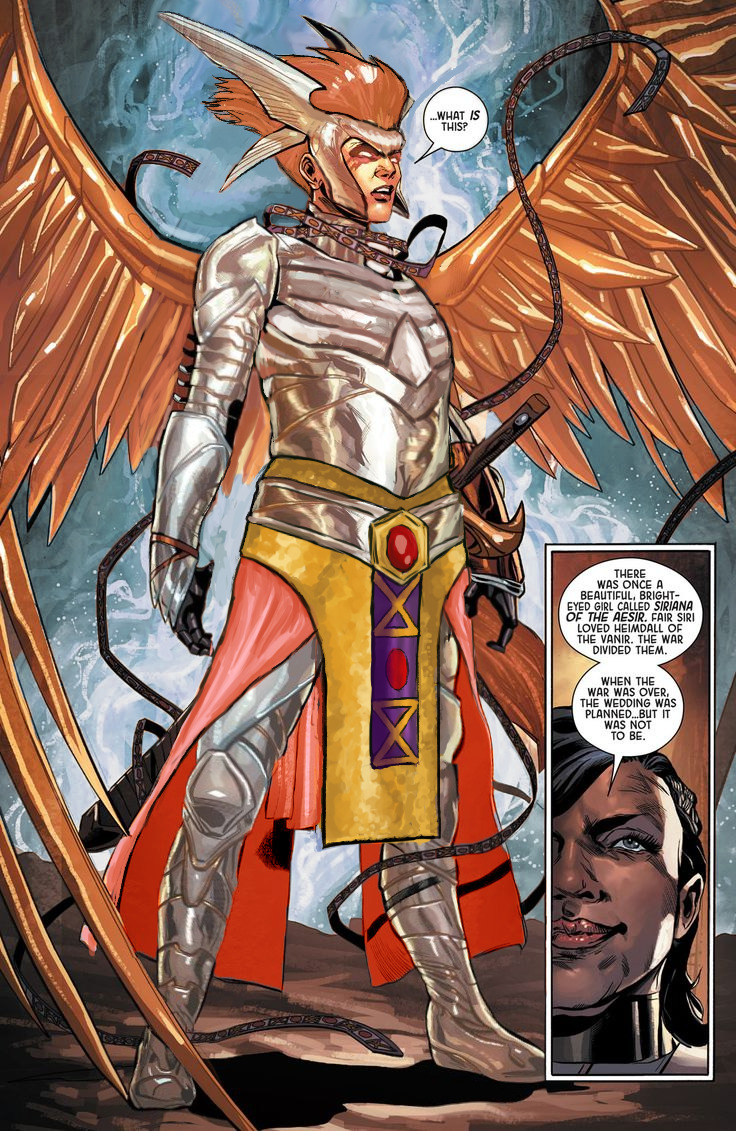 Leveling up with Angela
Trying to recapture lightning in the bottle that was my original Angela redesign, I decided to have a take on her upgraded armor… And it was beyond me, really. 
This thing was so bad to begin with that it should have been remade from scratch, not by modifying the unsalvagable original. I did my best, though.
---
Before doing anything to the costume, though, I had to take care of the ABSOLUTE GARBAGE color composition on this whole splash page. What genius thought that orange background was optimal way to present a character with big orange hair and even bigger orange wings? 
Fixing it required all the sophistication of the easiest color theory trick in the book – I recolored the background. Wow, amazing! What do you mean orange pops out from blue better than from more orange? What even is complimentary colors? 
🙃 
Only then I could start working on the armor itself. Boobplate proved to be much less inspiring than Angela's normal golden bikini top, as the shape language and colors in the original gave me much more to work of off. This I could only change into actual, rather boring, breastplate. 
I had no idea what was happening to the leg region, so to cover the nonsensical crotch area and to give the design some consistency with my previous one, I recreated the mail tabard (just in gold this time) and gave her an updated version of the belt I was so proud of the last time. This time not only I let her keep the butt cape, I made it bigger and recolored it to light red, for another splash of color. and also to recreate the look her gambeson tassets.
The lesser changes include: fixing the giraffe neck, getting rid of the 90s comic hair (which also seemed to be clipping into her wings?), making her headpiece bigger and connected in the middle, giving her a bit smaller wedge heels and stockier built. 
I'm afraid this really isn't half as good as my previous Angela redo, but I hope you guys like it anyway!
~Ozzie