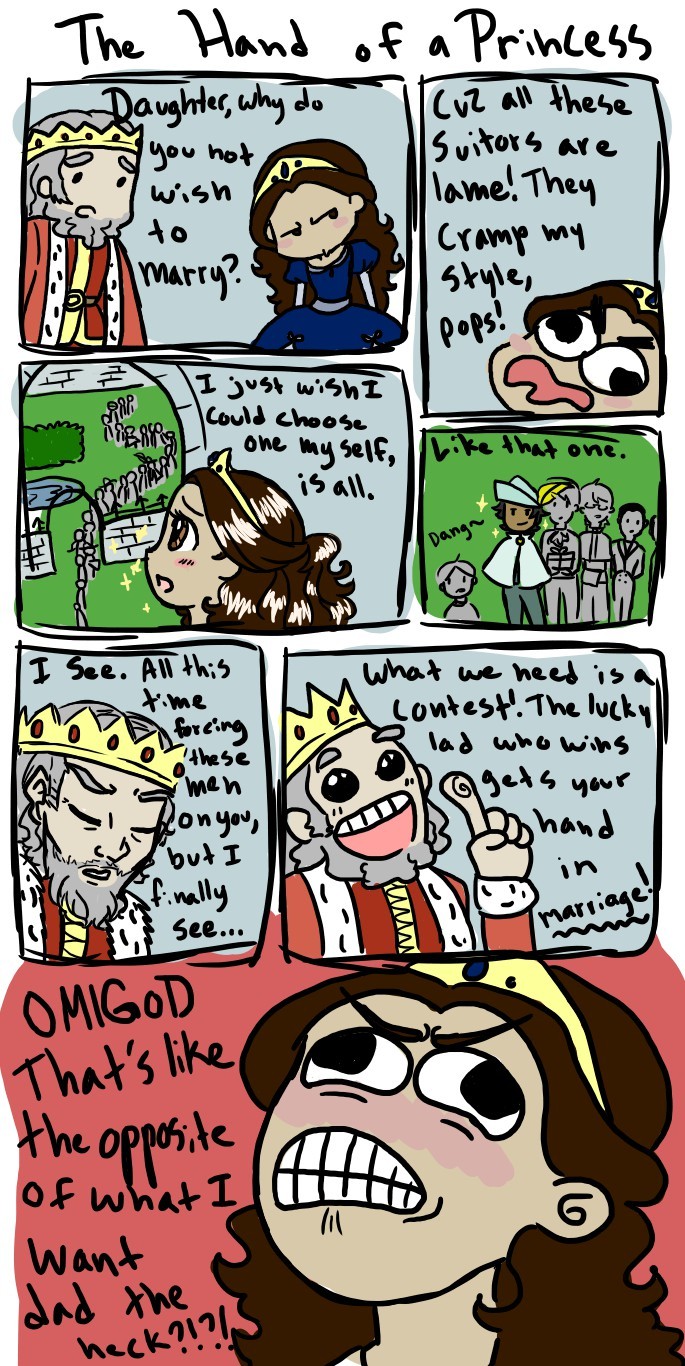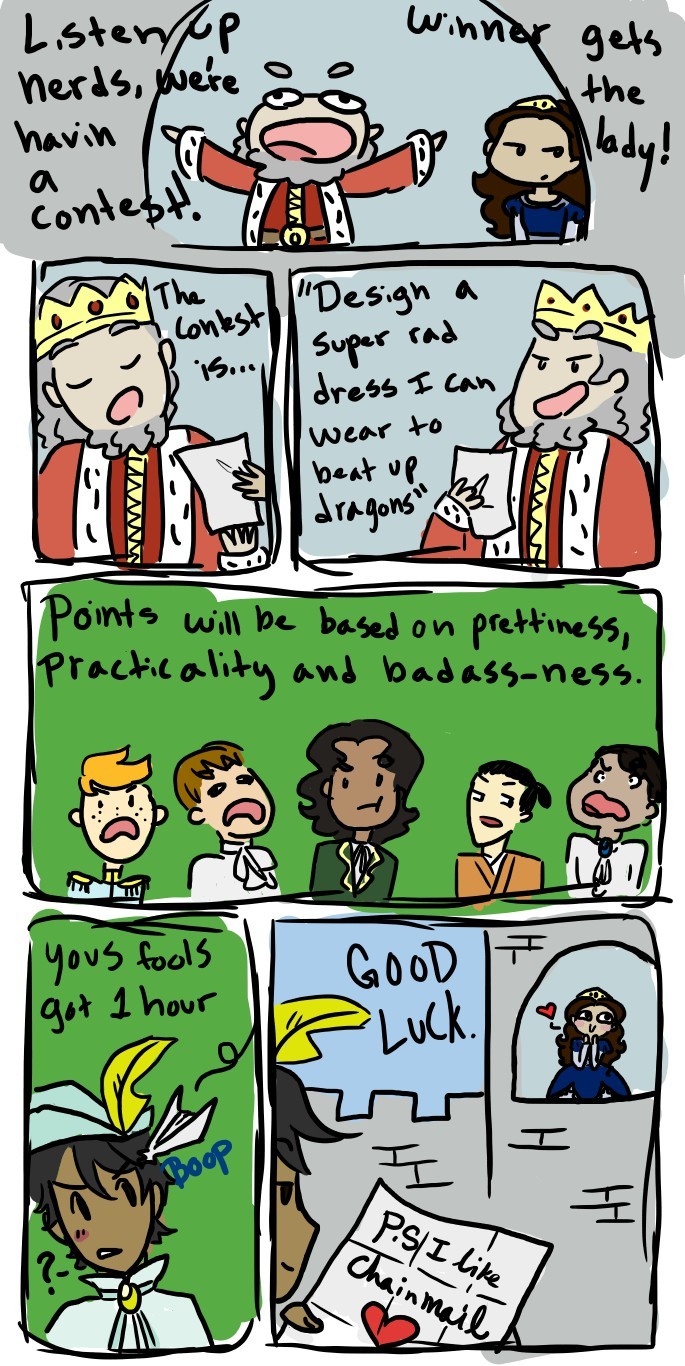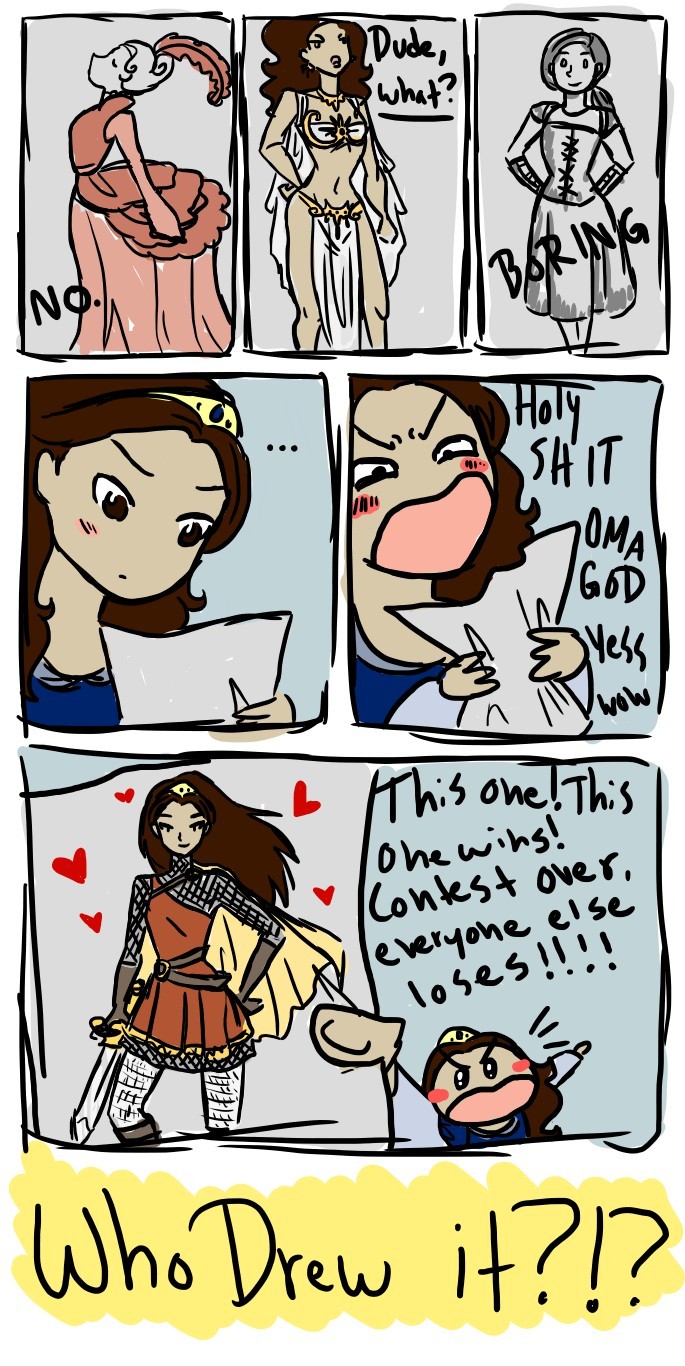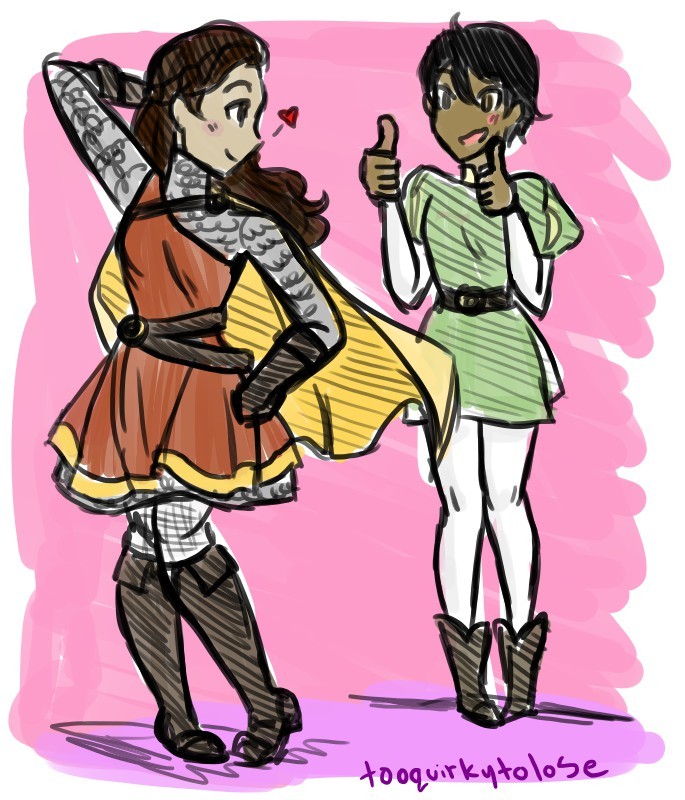 ~And they lived happily ever after~

This was really dumb and a lot of fun to draw 😀

Well, the king is not a very good listener, but at least he allowed the best contest theme ever.
Princesses shouldn't be prizes to be won, but if they have to, let it always be in a "Design a super rad dress I can wear to beat up dragons!" competition.

Thanks to Ros for recommending this to us!

~Ozzie
Throwing back this adorable comic, because it made it wonder: why do artists spend so much time making metal boob cups when they can give their lady characters reasonable chainmail armor and then decorate it with cloth? That would achieve the feminine look they want, right?
I mean, unless it was all just for cheesecake reasons or something.
-Icy