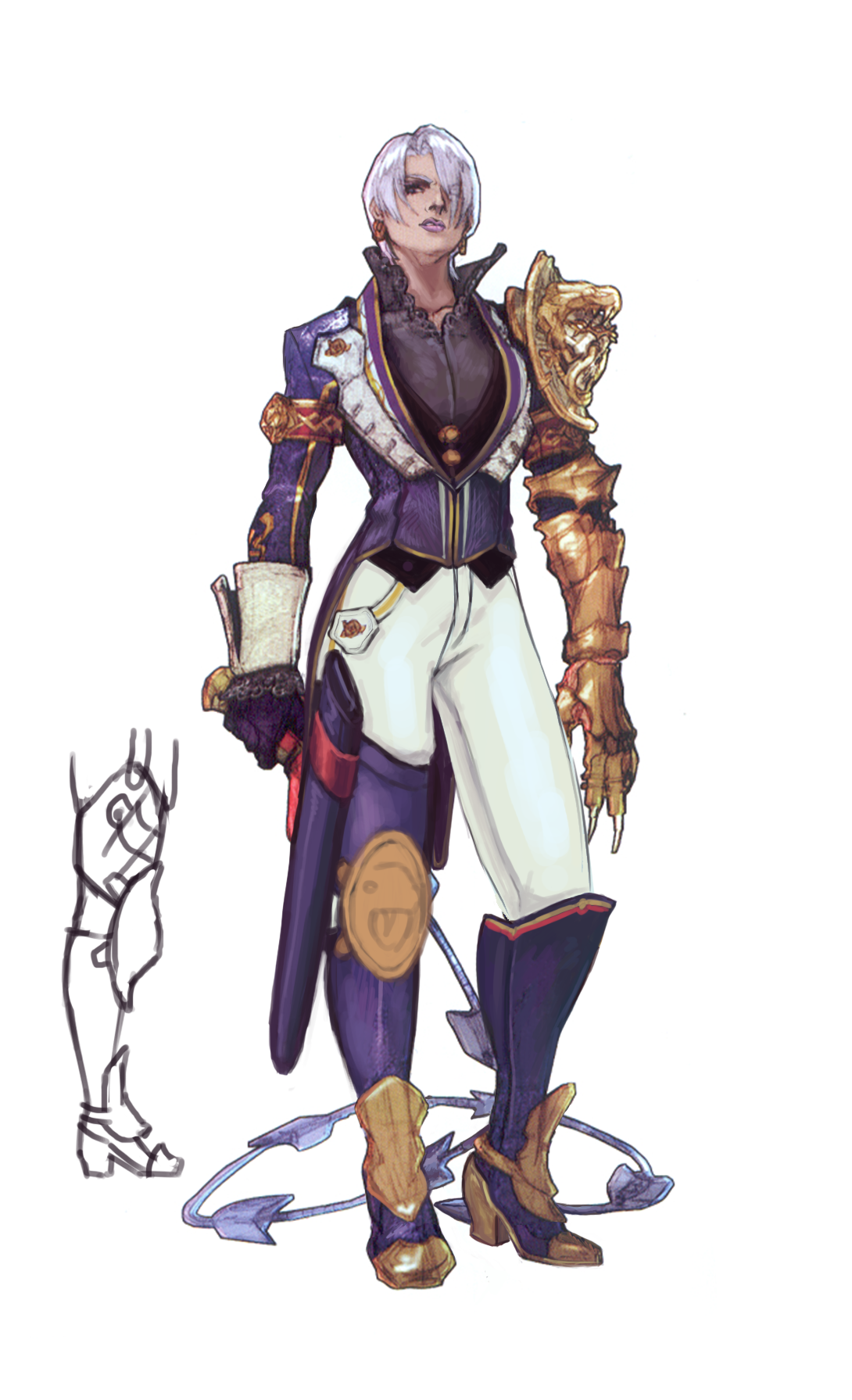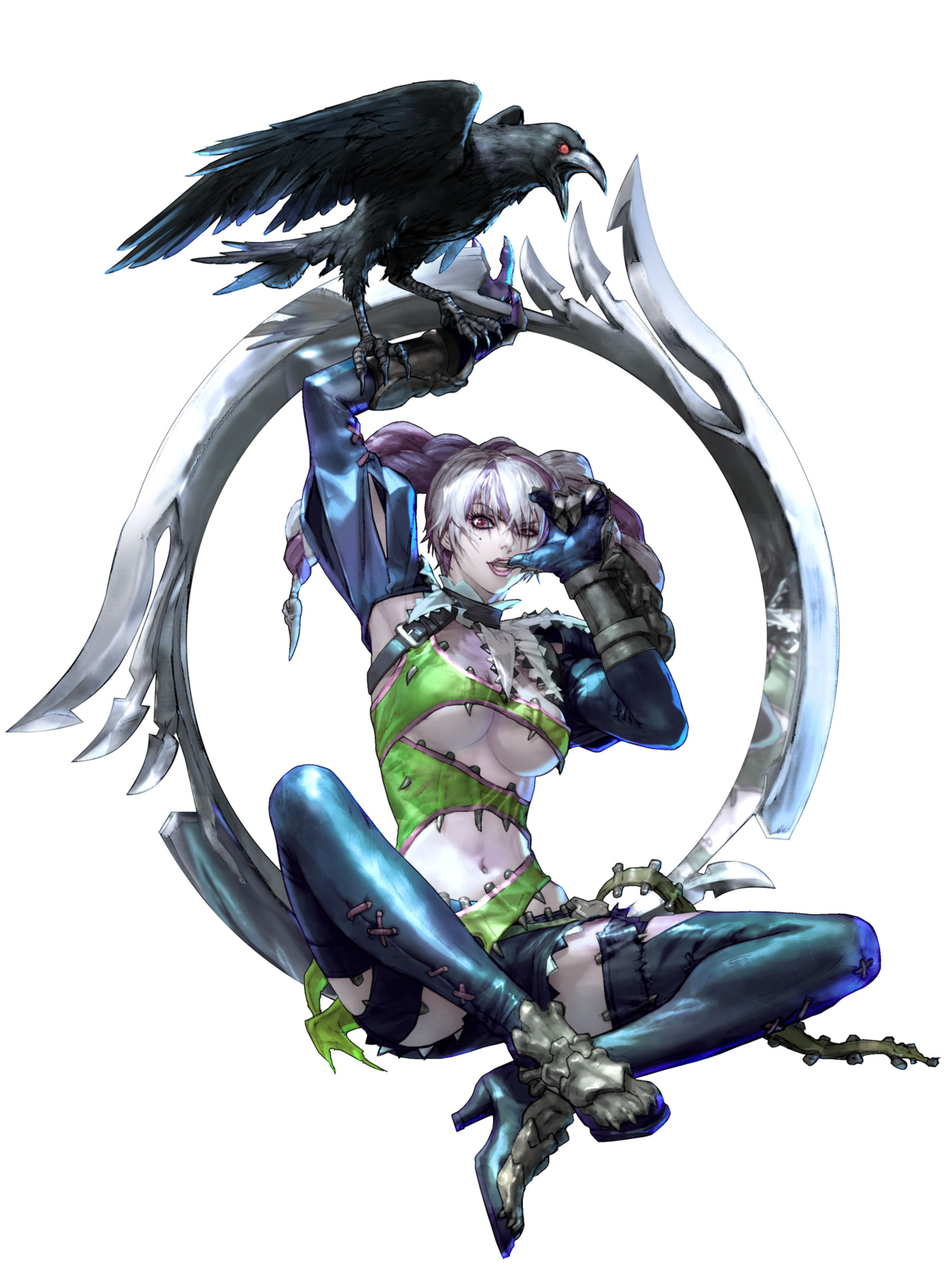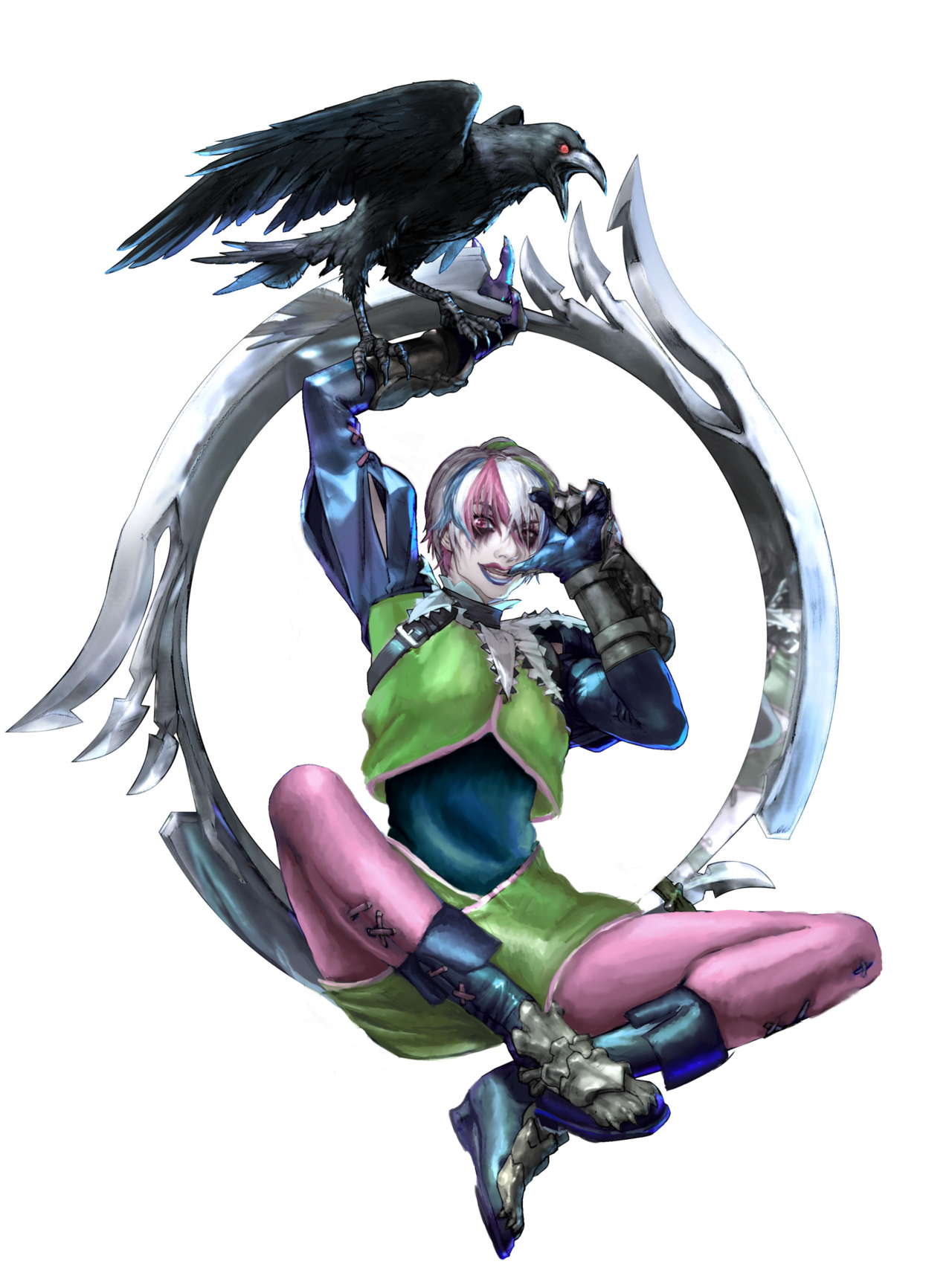 Soul Calibur – please put some clothes on!
This was our first attempt at fixing some of the most egregious excuses for costumes we could find in Soul Calibur games. Both those heroines would return to our streams on other occasions (including a special, already released post).
---
Ivy
My mortal enemy, Ivy Valentine's declining standard in outfits. Ugh. I chose her because I love to play her when I do get to play SC (not often these days), and because she's supposed to be a Machiavellian Immortal Super Villain (sort of), and boy, do none of the lingerie designs communicate any of this.
So anyway.
I picked this concept art from SC5 cause at least it's redeemable. I always liked her more suit-like designs, because that shows off her personality better, I think. So I went with that and gave her a functional, high-class (cause her fam's rich) kind of suit. Due to a personal preference for 3-piece suits, I gave her a vest to go with it. I mean, she's still hot as hell.
I gave her pants, obviously, and of course, actual shoes with thick, sturdy riding heels. My last addition was this thigh sword sheath thing, because I didn't want to break the lines on her waist and hips with a belt, but it might have been better to give her a belt sheath that hangs in the back. Like this:
It's not as silly and I could hide the belts under her suit or something. I also wanted to incorporate the snake motif more, so I did a derpy sketchy one on her knee there.
Oh, and the face!
I hope Cassandra is proud.
-Icy
---
Tira
Tira's aesthetic not only is "poor man's Harley Quinn", it's also clothes so incredibly tattered, there's no way they'd stay up under any circumstances. 
I wasn't particularly inspired during that streaming session, so I concluded that as long as her clothes look wearable, it counts as improvement. 
Can't say I'm all that proud of overall design, especially the cut of her blouse and pants, but they came out of desperation to save her from chilly winds and to layer the tights and undershirt I gave her. I guess it's supposed to be a vaguely clown-like outfit without resembling Harley's. Got the pink for the tights from her eye color and super faded pink-ish highlights in her hair…
…speaking of which, since her weird pigtails looked detached from the rest of the hairstyle, I got rid of them altogether and left her with a bob. Then recolored (and added some more) highlights matching her overall color scheme. 
While the clothes I gave her are a big meh, I'm quite proud of the changes to her face, expression and makeup. Tira is supposed to be super unstable, so a runny mascara matches her personality much better and gives her more intense gaze.
Also two-colored lipstick, to compliment the highlights. And I gave her much bigger mouth with more wicked smile, a bulbous nose and a unique jawline – now you can recognize this lady by her facial features, not just color scheme. You're welcome.
~Ozzie