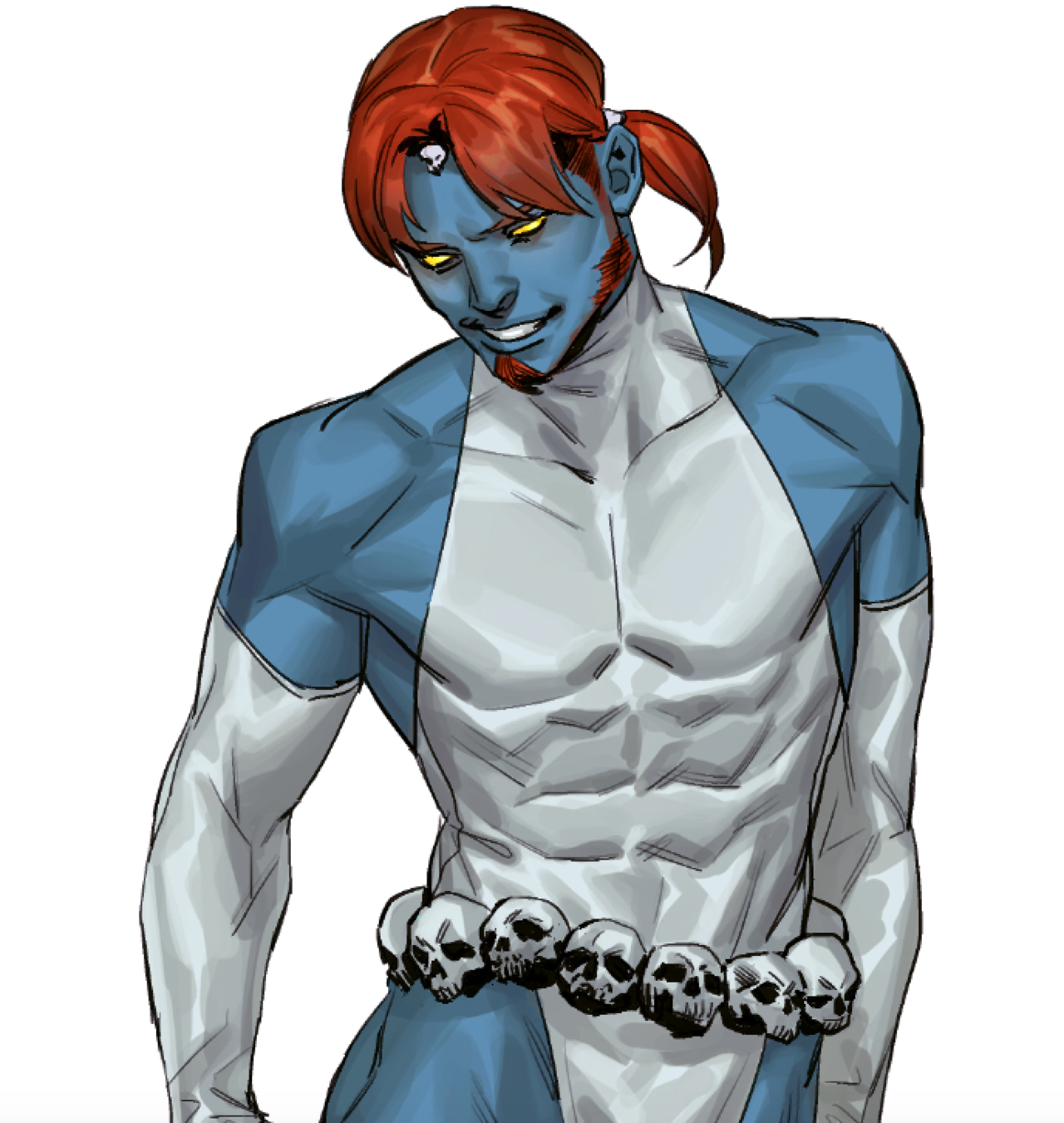 filling up more rule 63 request!

mystique & emma frost~

Daken approves of this bold new character choice 
Another venture into the world of sexy gender-swapped superheroines and villainesses! Somehow, for some reason, never a type of design choice made in canon with characters who are male in-story… ζ༼Ɵ͆ل͜Ɵ͆༽ᶘ
Just imagine Gambit or Nightcrawler being this fashionable! 
Funny, because Emma Frost in particular is second only to Bayonetta among (dubious) examples that are thrown our way as a female character expressing her sexuality "done right". Yet other than fans turning her into a dude, there's no direct male equivalent to her brand of sexy empowerment.
~Ozzie