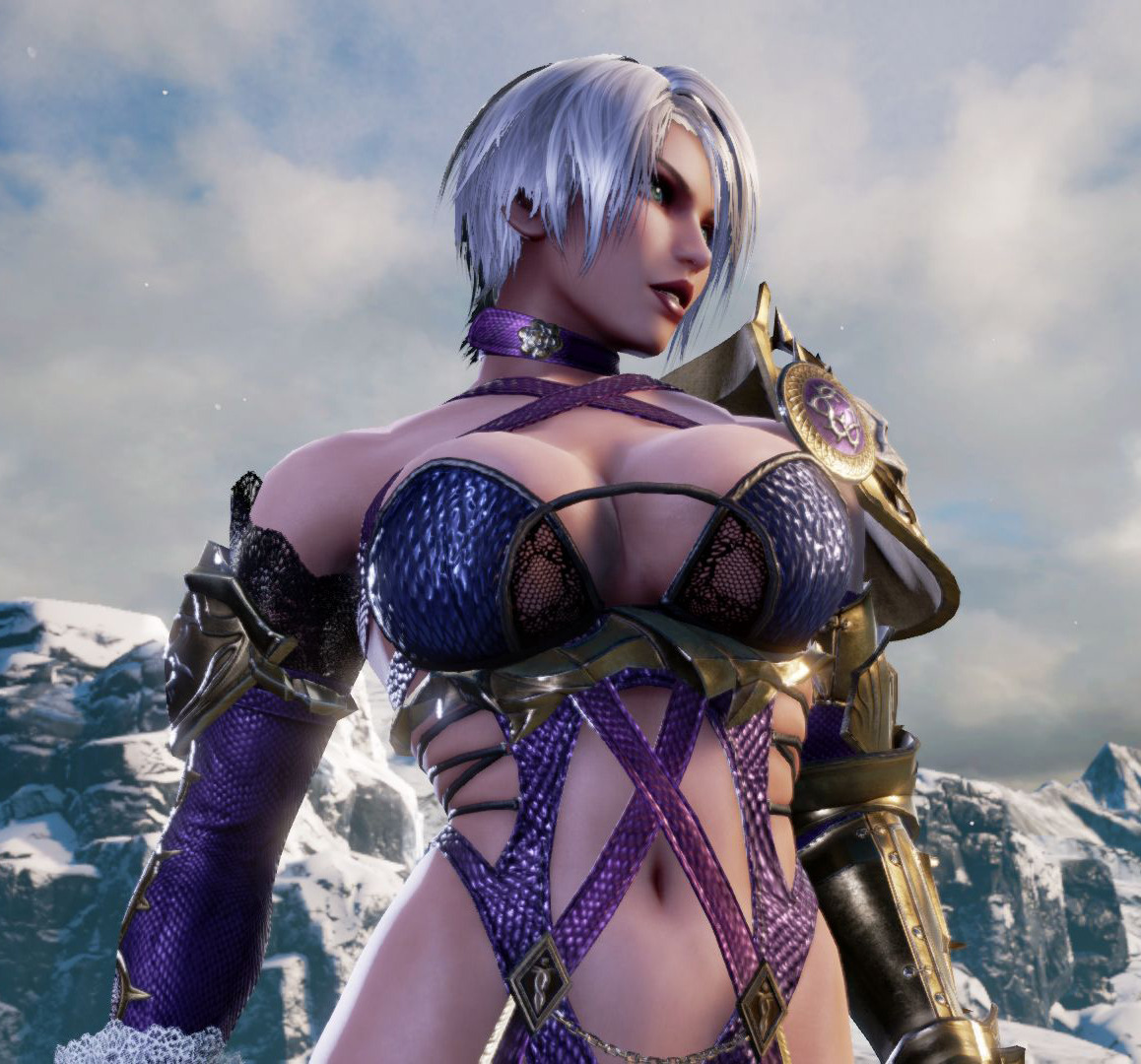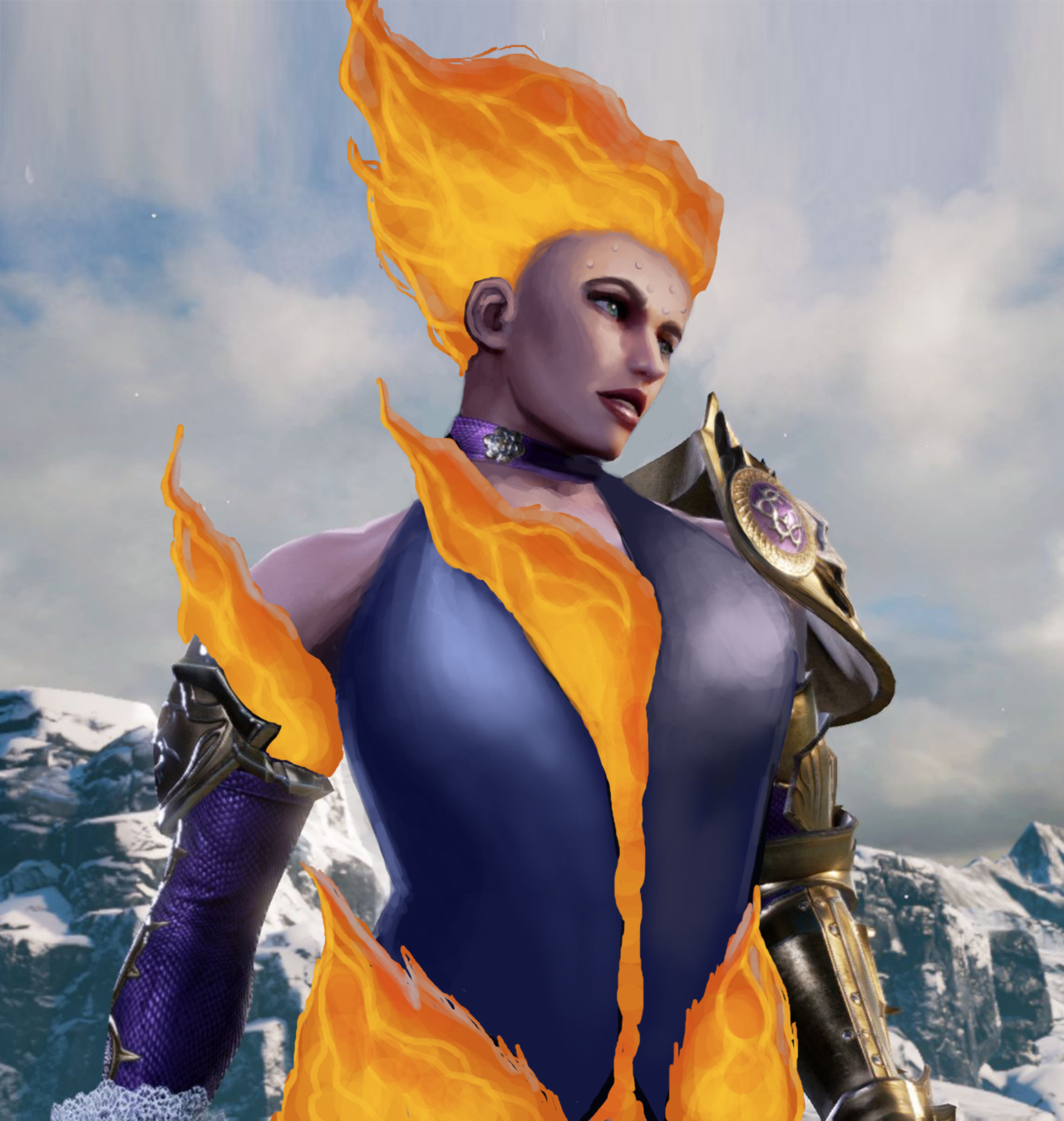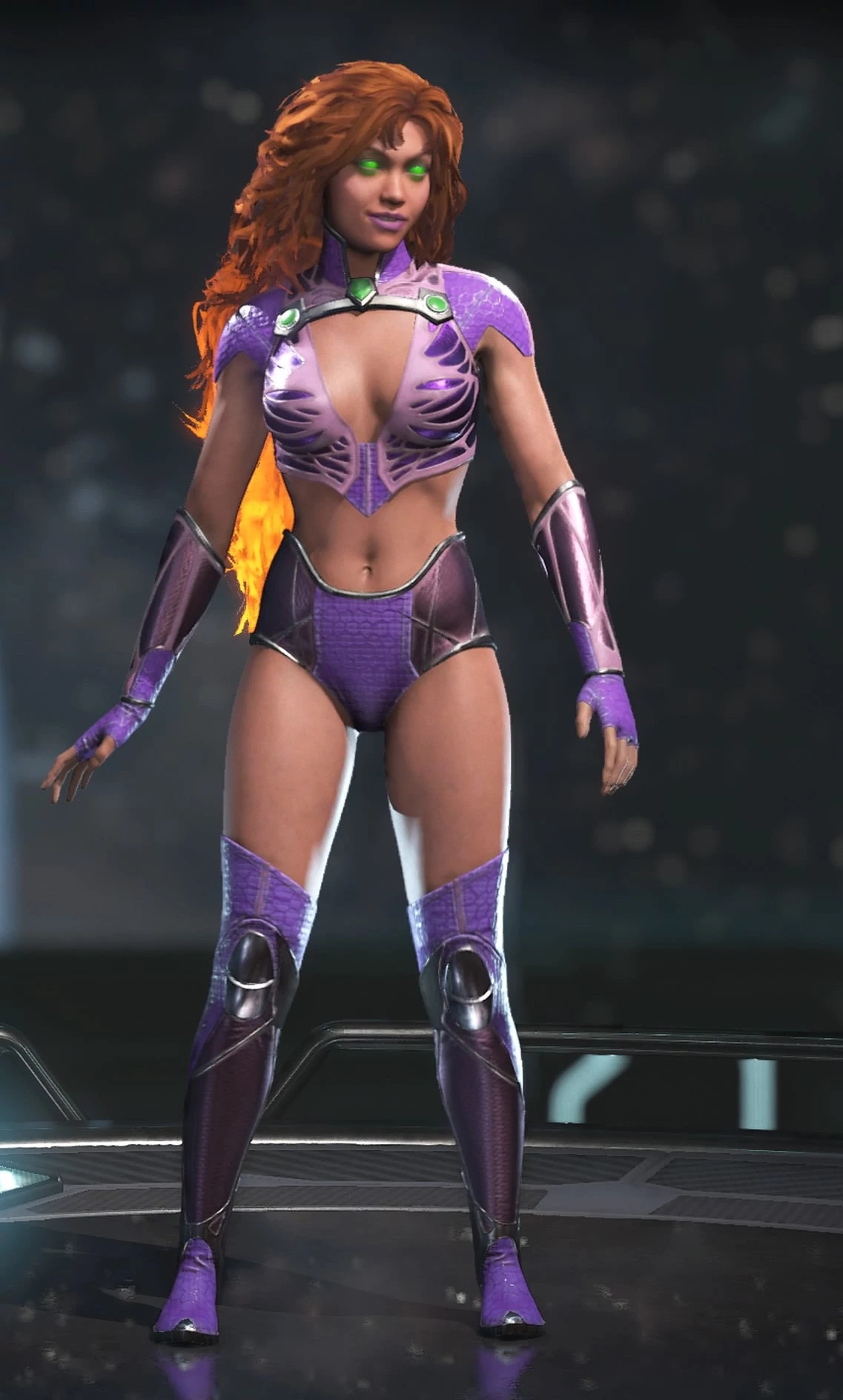 Ivy & Starfire: Fan Feedback edition!
Jumping ahead for this post to past weekend's 50th Stream Extravaganza Finale so we can showcase two pieces that would not exist without our Fans. 
---
The first was a response to our Soul Calibur 6 Ivy reveal Bingo, telling us to just "let them be hot." 
I decided to take them up on their advice, and made Ivy into a hot, firey, Machiavellian goddess. She's so hot, she's even sweating a little! 
And in case you're wondering, everything below the waist there is Fire–as it should be.
-Icy 
The second is an attempt to meet the very vague expectations that some random new commenter left under the old Injustice Starfire redesign. They implied that compared to the super-skinny original, my stouter version actually wasn't muscular… and at the same time implied that this alien humanoid might be too heavy to use her power of flight. 
Following this very helpful comment, I used two newer, better quality images from the game, redid Star's bodytype and gave her a costume redesign I was working on in my free time. 
NOW princess Koriand'r is of perfectly muscular and aerodynamic shape, not to mention the adequate weight to get off the ground and get decent momentum! 
~Ozzie