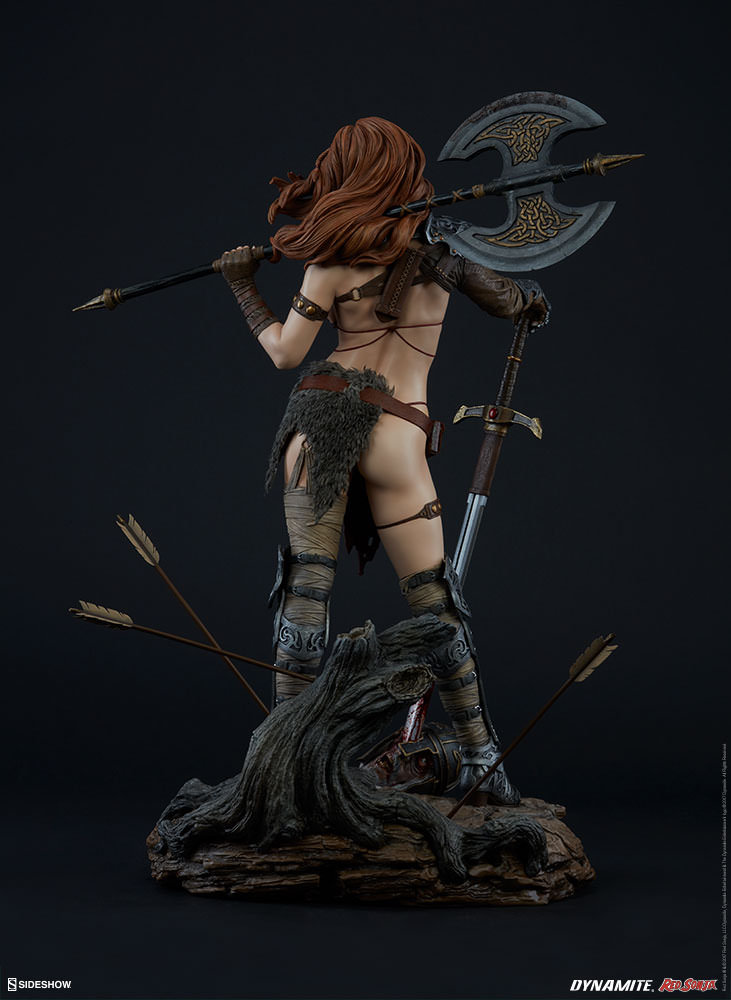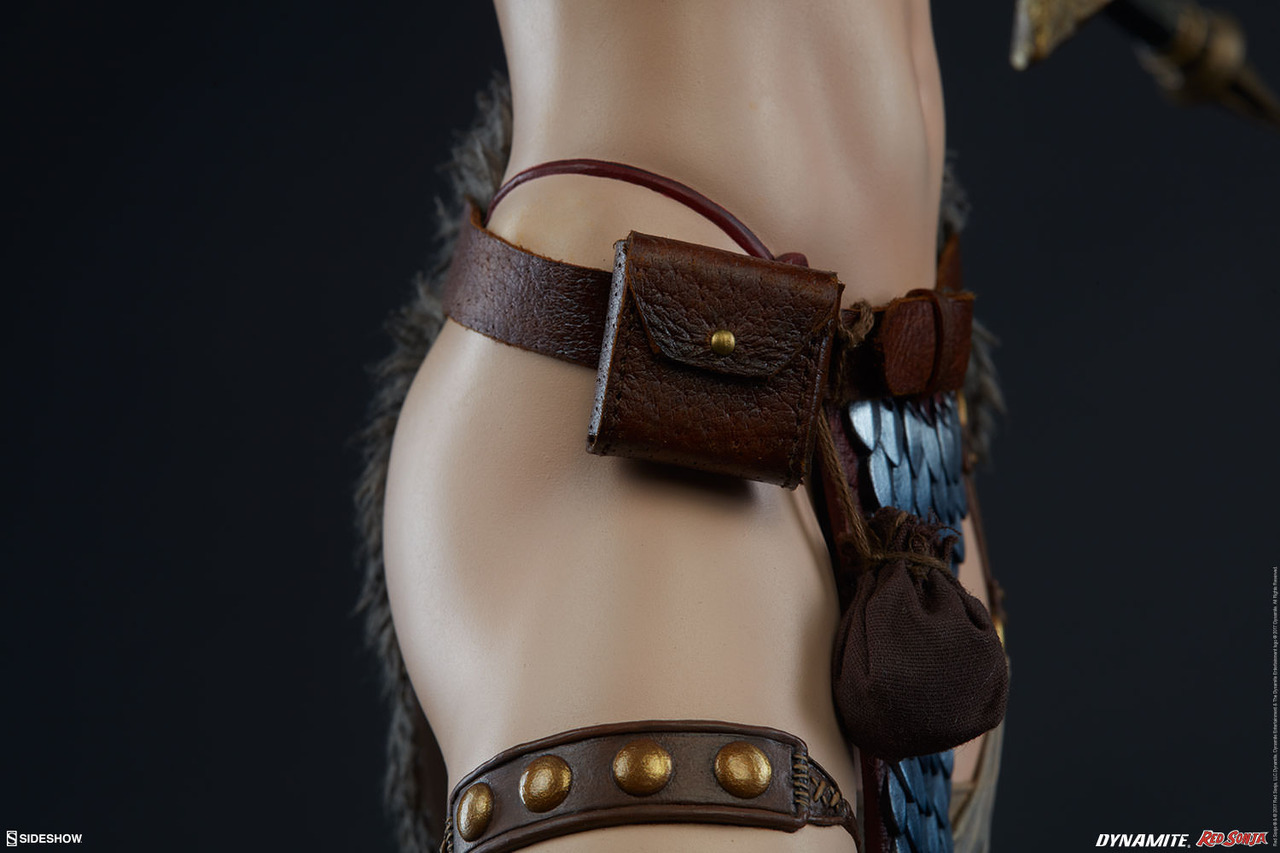 Time to come back to Sideshow Toys and probably their best example yet of how much amazing craftsmanship (that sculpt! the intricate paint job! the fabric and synthetic leather details!) can be wasted on super garbage design.
This time, a classic garbage that is Red Sonja in her standard scalemail bikini. 
How do the mail bra and loincloth even hold up with such flimsy straps?
What is the point of protecting your neck with metal collar when your heart, guts and skull are all totally exposed?
Why worry about reasonably padding your leg and arm protection, but wear a scalemail bra (that will sand your nipples off) directly on your skin?
"Looks nothing like male equivalent" checked, of course, because of Conan.
Not crossing out "High heels" square, since that (cw: gore) is a reasonable heel size for a horse riding and wouldn't be out of ordinary for a male character either. 
Also note how all those arrows that apparently completely missed Sonja, presumably due to her "costume" being more of a plot armor than anything else.
Reminds me of those couple "bikini armor makes you completely resistant to arrows" parodies we featured before: 
Full comics to be viewed here: 1, 2, 3, 4, 5.
~Ozzie