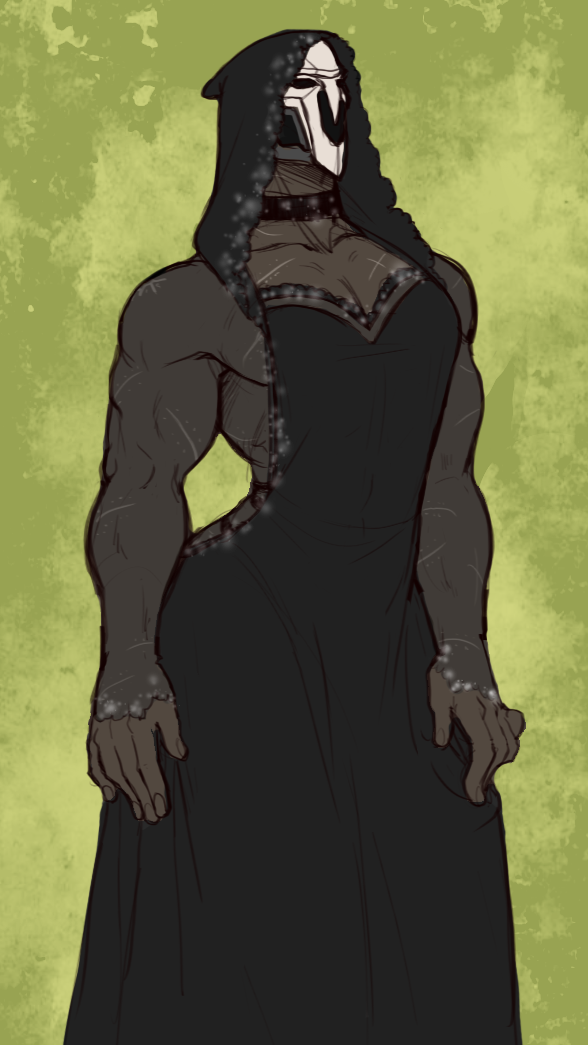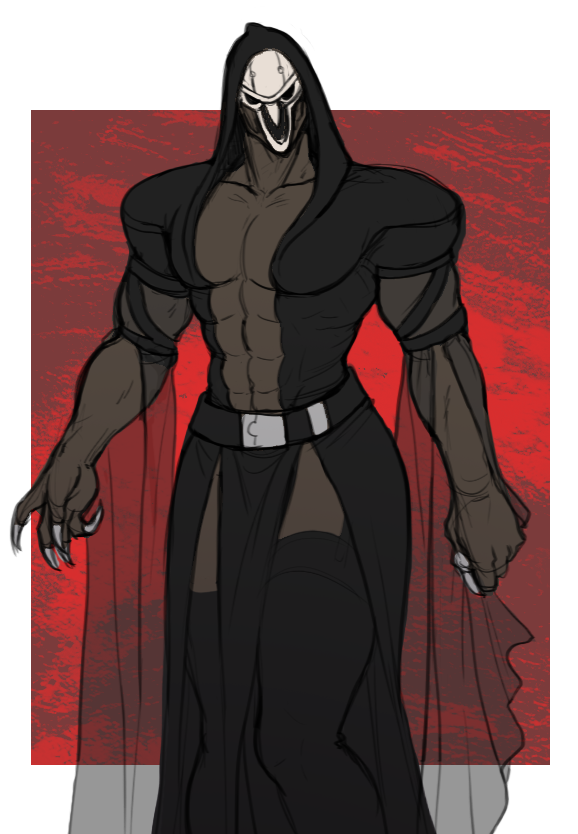 cough

@bikiniarmorbattledamage thought you would like this one
NICE! We're all for sexifying dude characters with feminine clothing as long as it's not framed as mockery, humiliation and/or emasculation. 
And Reaper here looks positively glorious in both those dresses! They match his goth aesthetic quite well, too. All while showing off his biceps and abs! 
~Ozzie 
What I would do to see these kinds of skins in-game. Imagine him popping his Ultimate while wearing these! 
I suppose the only issue is gun storage, but he could probably use the trick that Wonder Woman used in the movie last year.
Also, why are not talking about hooded dresses, which I need in my life?? 
-Icy 
More sexy Reaper on BABD