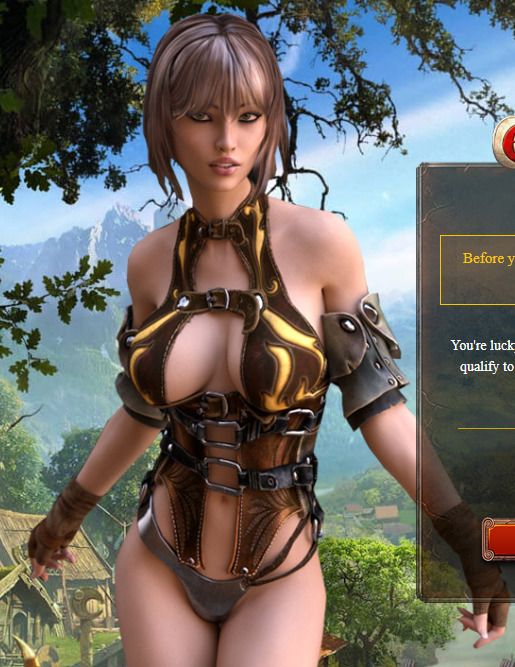 Elvenar continues to be the kind of game with very standard, unsexy strategy gameplay and completely unrelated marketing imagery that is basically Fantasy Porn™ (read: standard for web ads). 
And this is the sort of design that amazes me. The kind that covers over half of the Female Armor Bingo card, but doesn't manage to score a single row. All while not being a full body image. We can only assume whether it would score high heels and/or thigh-high boots if we saw more of this poor poor lady. 
~Ozzie 
That is very uncomfortable-looking bondage clothing
– Icy 
Marking it as sensitive, just in case.