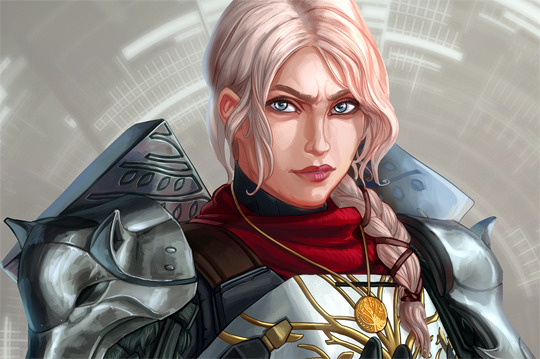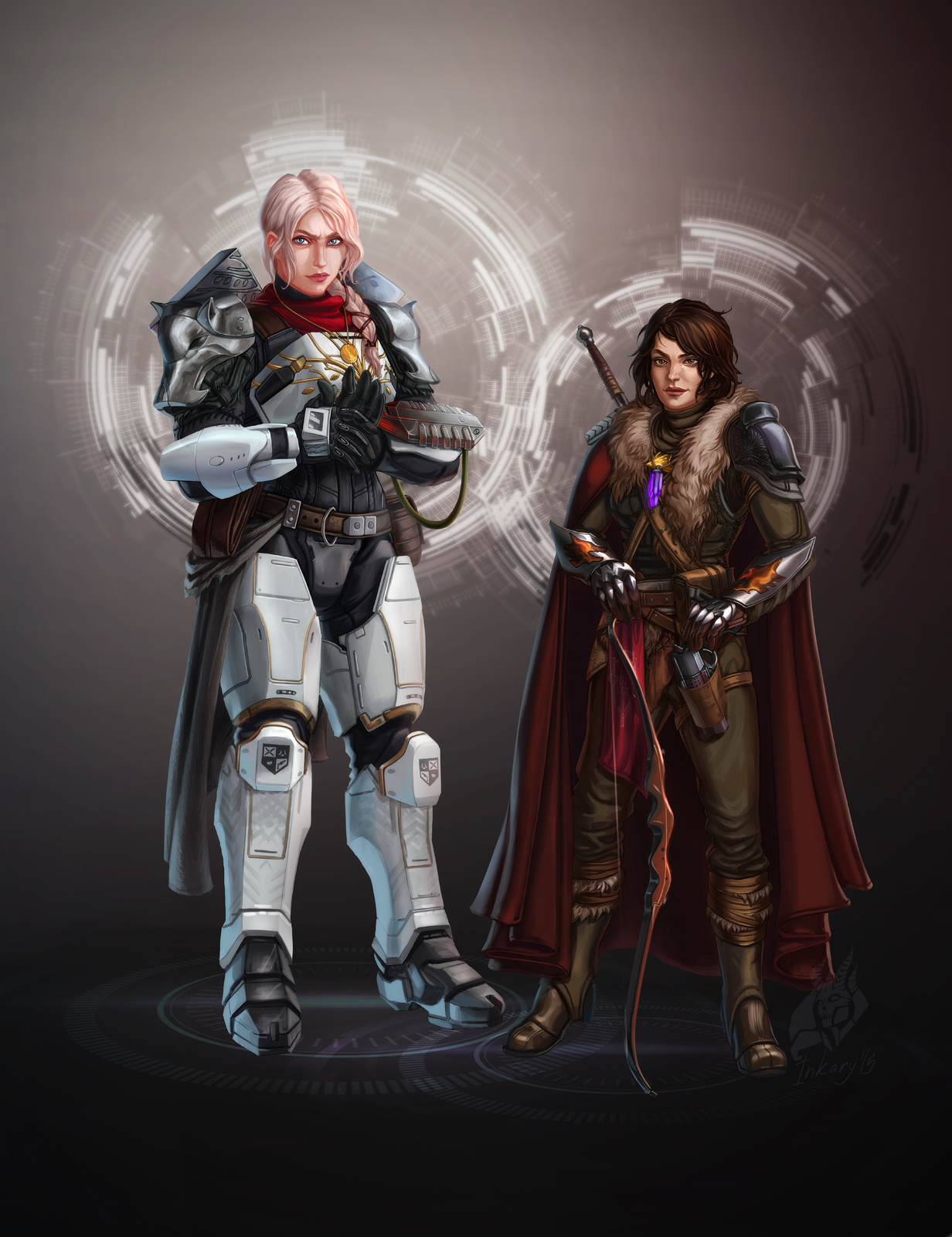 Vayla and Joan for @nightpiercer
I do love me some ladies that are dressed and ready to kick ass. Destiny (and its sequel) is a game that's been pretty good about their armors remaining functional when a woman wears them. The class distinction here is also very clear with the designs, even if Joan didn't have a bow out. These women are clearly armored for different purposes. 
When the game first came out, I personally found their armors functional but boring from a design standpoint, but it seems they've been coming out with some Fun Things lately. We might talk about those sometime. ?
-Icy