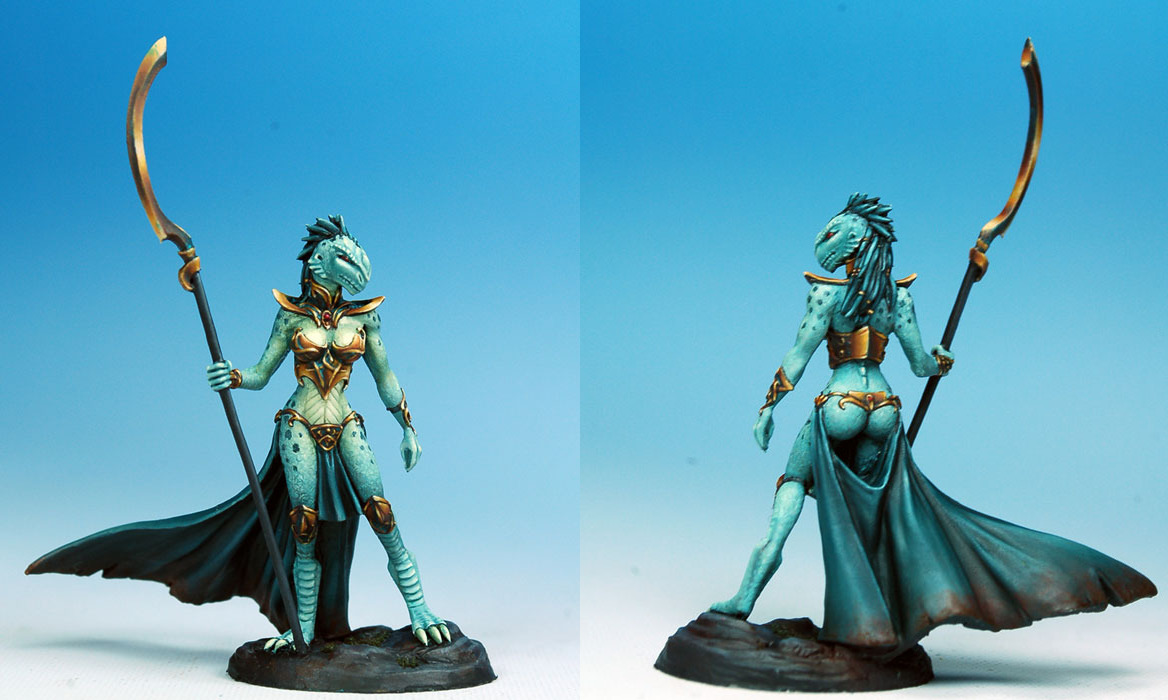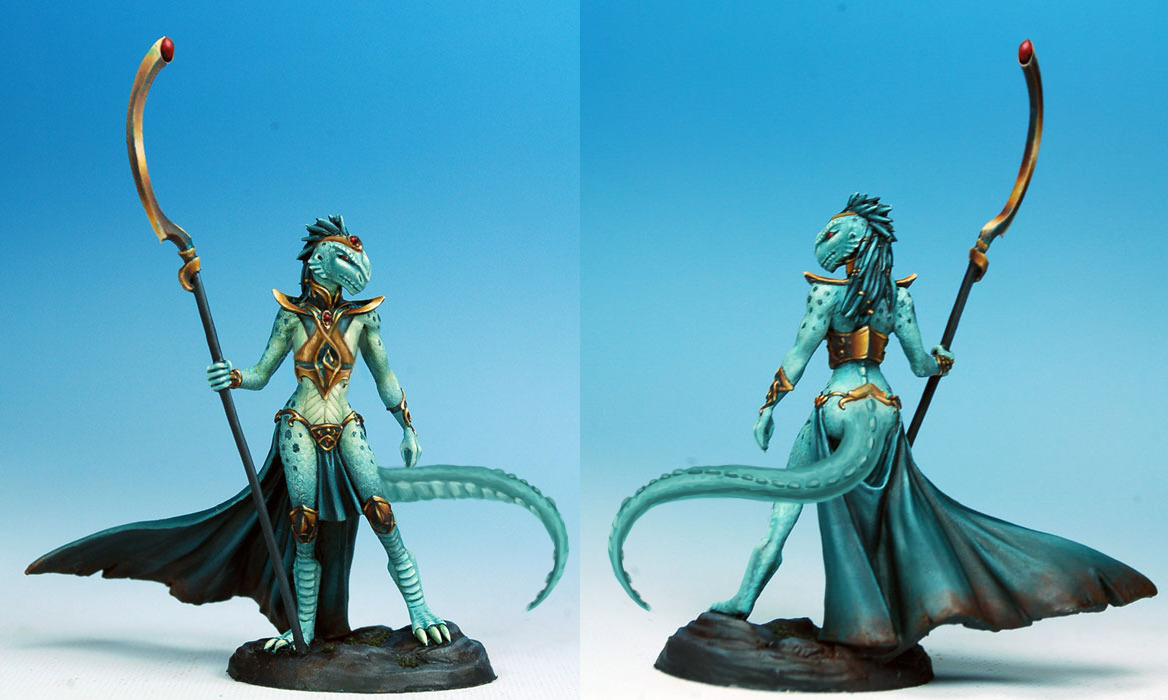 Fixin' Up Some Figurines, part 2 –  Lizard Boobs Edition
While we're likely to go back to fixing some Dark Sword Miniatures in the future, this here dragonkin lady was the reason I proposed redesigning the figurines in the first place. 
The butt cape window was always amazingly mesmerizing, considering it displays her very human glutes with no trace of reptilian tail, which would be much expected in such character design. 
So I simply changed her metal thong into a decorative belt that rests on the base of her new big tail. 
Another obviously non-lizard anatomy on her were the human breasts, adorned with a really ugly boobplate. So I flattened her chest and redesigned the breastplate to be more interesting, while still exposing some of the pec. 
Also added a tiara with a matching jewel, for some non-tiddy-based feminine touch. Her weapon/scepter got a matching jewel as well. 
It's one of the subtler redesigns, but also one with more deliberate process behind it. Hope you like it! 
~Ozzie